Picture of the Day: The U.S. Air Force's ACAT F-16D's Test Flight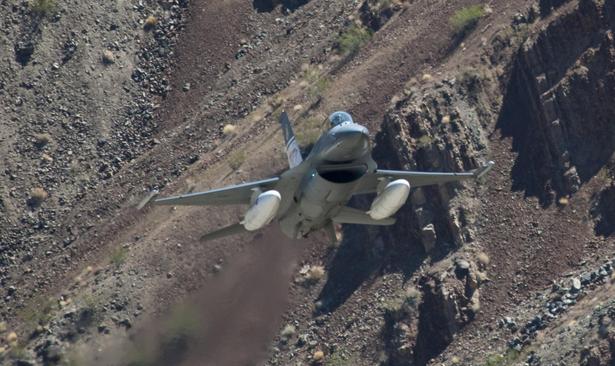 This photograph, taken in November 2010, shows the U.S. Air Force's ACAT F-16D flying low across the Sierra Nevada canyons. The ACAT (Automatic Collision Avoidance Technology) could be seen that day zooming past peaks and deftly avoiding other obstacles during a series of test flights.
Before this photo was taken, the ACAT "took off from Edwards Air Force Base on a flight originating from NASA's Dryden Flight Research Center," NASA explained. "Researchers at Dryden are working with the Air Force Research Laboratory in the ACAT Fighter Risk Reduction Project to develop collision avoidance technologies for fighter/attack aircraft that would reduce the risk of ground and mid-air collisions."
View more Pictures of the Day.
Image: NASA.