Picture of the Day: The Baikonur Cosmodrone's Launch Pad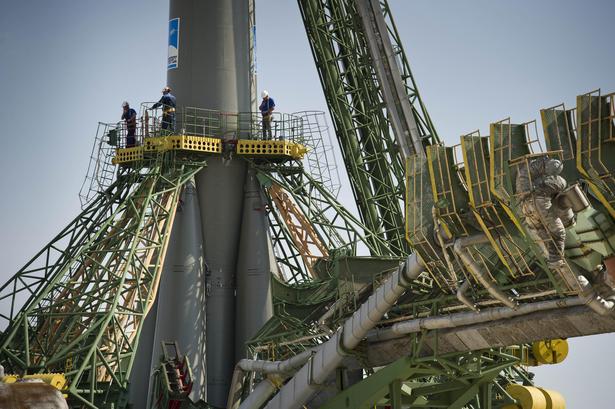 Before the Soyuz TMA-02M rocket was able to commence its latest mission on June 8, a team of workers had to prepare it for liftoff. This photograph, taken on Sunday, June 5, shows the launch pad engineers at Kazakhstan's Baikonur Cosmodrone "dwarfed by the gantry mechanisms at the base of the" rocket, according to NASA. The rocket was scheduled to bring its crew, that of Expedition 28, to the International Space Station.
View more Pictures of the Day.
Image: NASA.