Picture of the Day: The Arches Cluster Deep Inside the Milky Way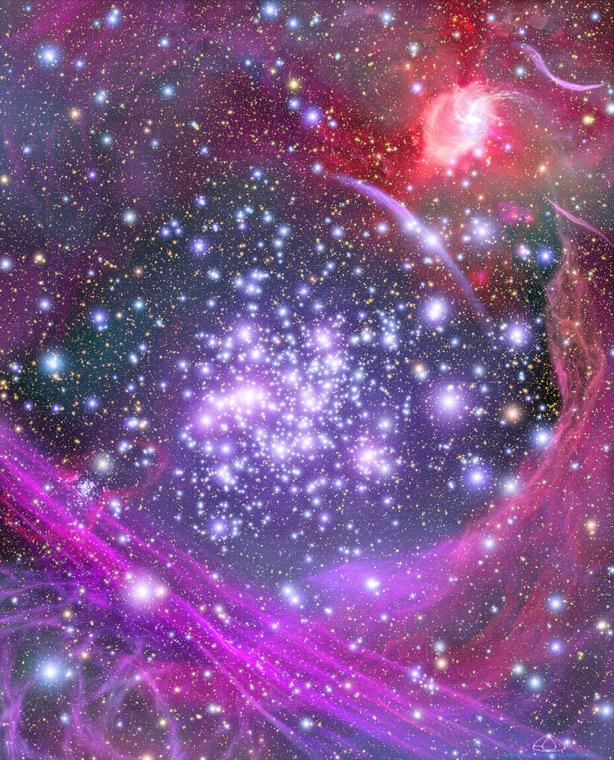 The Arches cluster deep inside of the Milky Way Galaxy is hidden from our view, which is why we're presenting an artist's impression of what the massive gathering of stars might look like. But it's not sheer guesswork. "The illustration is based on infrared observations from Hubble and with ground-based telescopes, which pierced our galaxy's dusty core and snapped images of the luminous cluster of about 2,000 stars," NASA explained. All of those stars help to make the Arches cluster the "densest known gathering of young stars in our galaxy," according to NASA. It can be found about 25,000 light-years away from us.
View more Pictures of the Day.
Image: NASA.