Picture of the Day: The Andromeda Galaxy Seen in Ultraviolet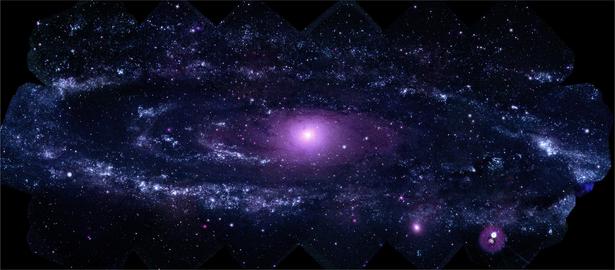 So this isn't exactly a picture of the day, but it's close. It's a special day: We have a mosaic for you instead. A combination of 330 separate photographs taken by the Ultraviolet/Optical Telescope on NASA's Swift spacecraft, this is the highest-resolution image of the Andromeda Galaxy that's ever been recorded in ultraviolet. "M31 is more than 220,000 light-years across and lies 2.5 million light-years away," according to NASA. "On a clear, dark night, the galaxy is faintly visible as a misty patch to the naked eye."
View more Pictures of the Day.
Image: NASA.