Picture of the Day: Soyuz TMA-02M Spacecraft Set for Launch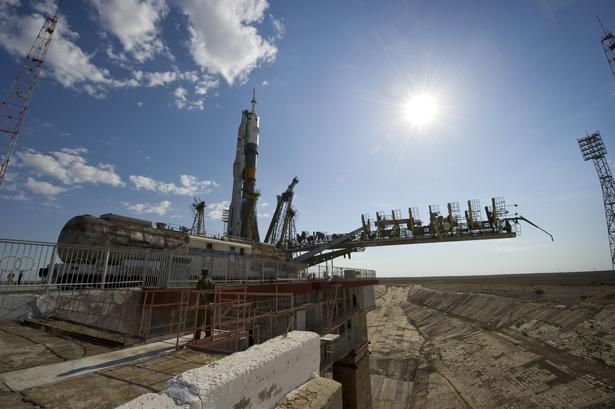 Scheduled to take flight tomorrow, Tuesday, June 7, the Soyuz TMA-02M spacecraft was raised into a vertical position on the launch pad over the weekend. Expedition 28 Soyuz Commander Sergei Volkov of Russia is preparing his crew, which includes Japan Aerospace Exploration Agency (JAXA) Flight Engineer Satoshi Furukawa and NASA Flight Engineer Mike Fossum, to depart from Kazakhstan's Baikonur Cosmodrome.
View more Pictures of the Day.
Image: NASA.