Picture of the Day: Soyuz TMA-02M Leaves the Cosmodrone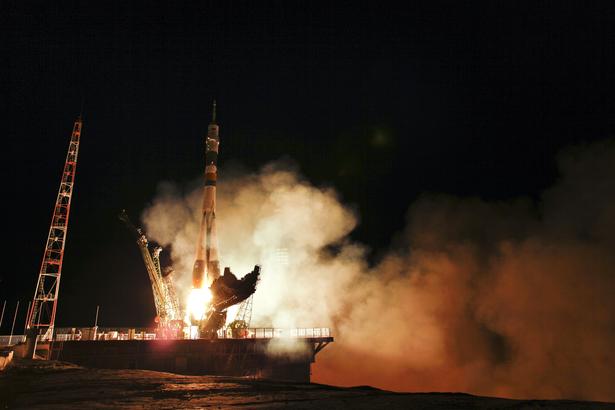 When the Soyuz TMA-02M spacecraft launched from the platform at Kazakhstan's Baikonur Cosmodrone last Wednesday, June 8, photographers were ready. This image, captured by NASA, shows the rocket just as it's leaving the ground, the massive arms that once supported it in the process of falling back to Earth. Carrying Expedition 28 Soyuz Commander Sergei Volkov of Russia, JAXA (Japan Aerospace Exploration Agency) flight engineer Satoshi Furukawa and NASA flight engineer Mike Fossum, Soyuz left for the International Space Station (ISS).
View more Pictures of the Day.
Image: NASA.