Picture of the Day: NASA Captures a Huge Phytoplankton Bloom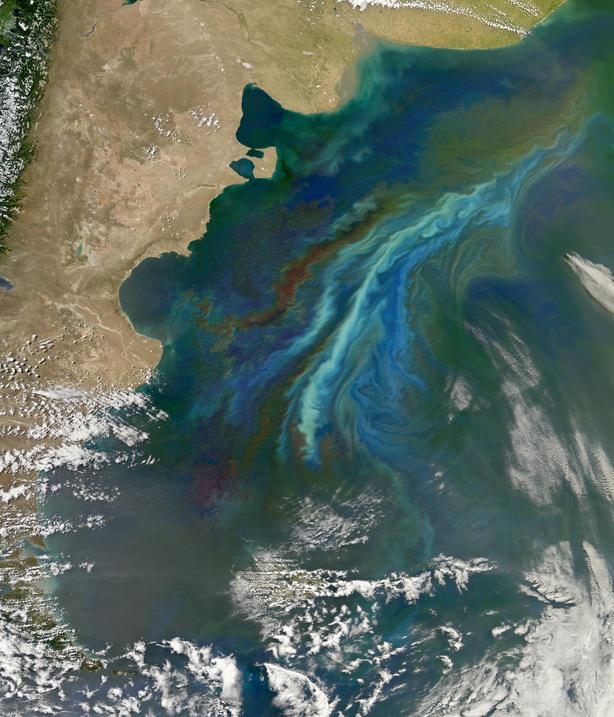 The Moderate Resolution Imaging Spectroradiometer (MODIS) on NASA's Aqua satellite snapped this photograph of a huge phytoplankton bloom off the coast of Argentina on December 21, 2010. "Scientists uses seven separate spectral bands to highlight the differences in the plankton communities across this swath of ocean," NASA explained.
The aptly named Aqua orbits the Earth, studying evaporation, precipitation and cycling of water. Part of the Earth Observing System (EOS), Aqua was launched aboard a Delta II rocket from the Vandenburg Air Force Base in May 2002 with the six instruments that it has used for nearly a decade now to conduct its research, including an Atmospheric Infrared Sounder (AIRS) and an Advanced Microwave Sounding Unit (AMSU-A). The MODIS measures radiative energy flux and cloud properties.
View more Pictures of the Day.
Image: NASA.