Picture of the Day: John Young Practices Water Egress in 1965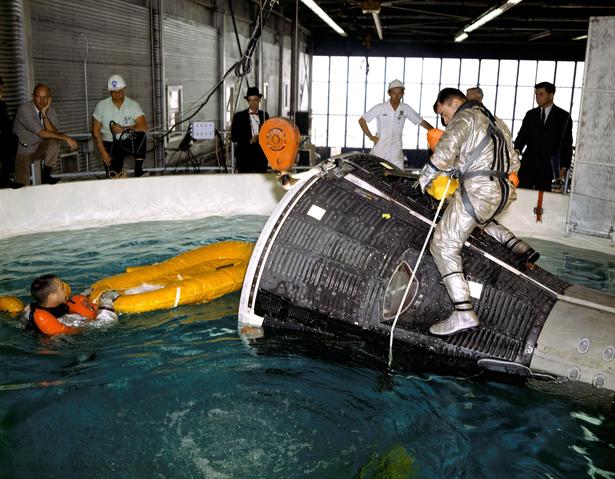 This photograph from 1965, taken at the Ellington Air Force Base in Texas, shows astronauts Gus Grissom and John Young participating in water egress training before a flight. "Young is seated on top of the Gemini capsule while Grissom is in the water with a life raft," according to NASA, which holds this photo in its archive.
John Young would go on to enjoy the longest career of any astronaut. He became the ninth person to walk on the Moon as the commander of the Apollo 16 mission in 1972. Later, he would command two Space Shuttle flights, including its first in 1981. He didn't retire from NASA until 2004, at the age of 74.
View more Pictures of the Day.
Image: NASA.