One Big Idea: An Airline-Style Loyalty Program for Public Transit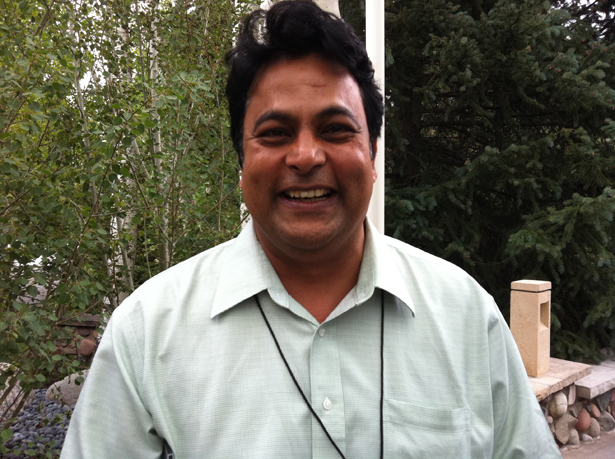 ASPEN -- Stanford's Balaji Prabhakar is one of those computer scientists who has become fascinated by the networks of the physical world. After working for years on cloud computing, Prabhakar has turned his attention not to social networks, but to "societal networks," transportation in particular.
His big idea is to create "frequent commuter programs" in which people who travel on public transit would be rewarded for patronizing the system varying amounts depending on when and how far they travel. Prabhakar thinks the system could help create greater public transit usage and simultaneously decrease congestion. And he's deploying behavioral economics to transform the small monetary rewards a city could offer into something more. They tried a pilot program with Infosys in Bangalore and are rolling out a larger program with Singapore soon.
Here's a lightly edited and mildly condensed version of what he told me this afternoon:
The frequent commuter program has two goals. One is to increase people's loyalty to the public transport system. We want people to be disloyal to their cars, to cheat on their cars. And the second major goal is to decongest the peak time trains and buses. The problem is that it is unpleasant to take a trip during the peak time. If we could achieve both goals with the frequent commuter project, it would be great.

The nice thing about this project is that it is going to do exactly what the airline miles do. You take a 10 kilometer trip, you get 10 credits. And Singapore can measure the kilometers. But if you make that same trip in the off-peak time, you'll get 30 credits. This creates new bonding between you and the system. People don't think of the indignity of taking a three-stop trip on their preferred airline versus a direct cheaper flight sometimes. In fact, they see the angle as, "I'm earning more miles."

What are these credits worth? We have some dollars to give away, but since we don't have a whole lot of dollars. Instead, what we're going to do is create this microraffle method of paying out. It leverages this idea in economics that in games with low stakes players are more risk taking.