Old, Weird Tech: World War II Gas Helmet for Babies Edition
The Royal Air Force developed devices to protect even the littlest Brits from the possibility of chemical warfare during World War II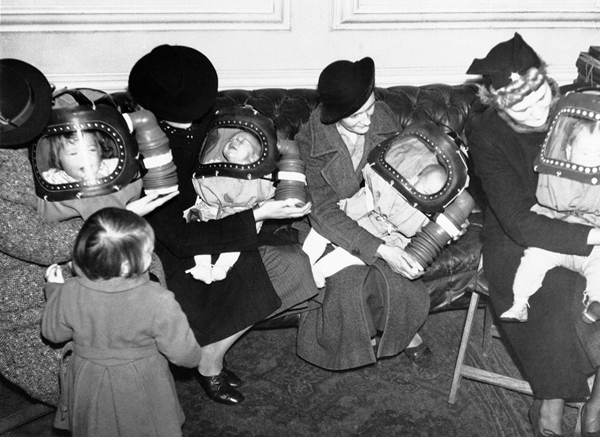 The above photo, from Alan Taylor's World War II In Focus series, shows mothers outfitting their children with "baby helmets," devices designed by the Royal Air Force. They were intended to protect the littlest Brits from possible poison gas attacks during the war. As the British geared up for battle, they anticipated the Axis powers would resort to chemical warfare. Poison gas and other chemicals had been common during World War I, leaving the English assuming that the Germans would drop harmful substances on their civilians during air raids.
In preparation for a catastrophe, the Royal Air Force invested a good deal in protecting its citizens. By the outbreak of the war, nearly every adult in England possessed a gas mask and within a month the government had issued respirators to most babies and children as well.
For adults, the government developed standard gas masks: respirators fashioned with tin filters that people were expected to wear around their faces. Babies, however, were much more difficult to equip. Since young children's lungs are not developed enough to draw air through the standard respirator, they needed a special device for protection. For these young citizens, the British government created a "baby helmet," which fully encapsulated the child, as seen above.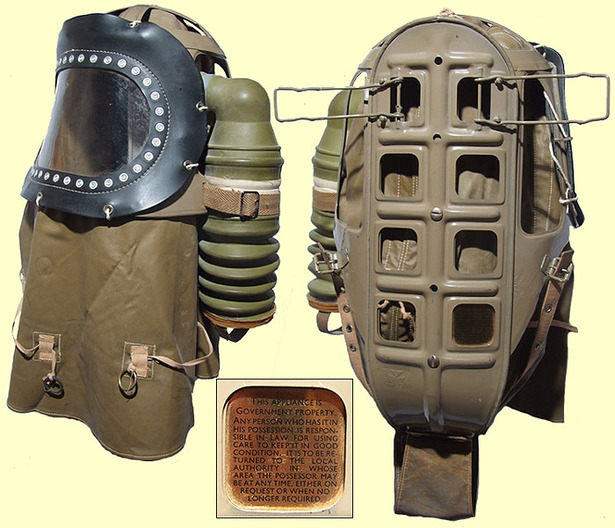 Made from rubberized fabric surrounding a large window, the helmet engulfed the baby, who received air supply via a manual pump that an adult manned. While the pump fed air in, the helmet had no outlet valve, preventing the poisonous atmosphere from entering. A harness-strap arrangement kept the child inside. It could be adjusted, allowing children up to the age of five to use the contraption. This video shows how it worked:
Explore the entire Old, Weird Tech archive.
Image: Associated Press.