Meet 2011 MD, the Asteroid That Just Missed Earth Two Hours Ago
At about 1:15 p.m. EDT, a small asteroid zipped just 7,600 miles above the Earth's surface. You probably didn't notice. 2011 MD, which was discovered only five days ago by the Lincoln Near-Earth Asteroid Research (LINEAR) Project, is so small -- somewhere between 16 and 65 feet wide -- that it was first mistaken for space garbage. 2011 MD "is in a very Earth-like orbit around the sun, which made astronomers wonder if it was a stray rocket booster left over from a previous space mission," according to Wired Science.
The animated GIF embedded below was built using photographs from the two-meter instrument at the Faulkes Telescope South at the Siding Spring Observatory in Coonabarabran, New South Wales, Australia. Each of the three images was taken with a 20-second exposure and a red-green-blue filter.
Had 2011 MD passed just 240 miles or so closer to the Earth it could have broken the record held by 2011 CQ1. When 2011 CQ1 passed overhead in early February, it came within 7,366 miles of Earth's surface. Asteroids of this size pass close to Earth about once every six years. Nothing to fear, though: NASA's @AsteroidWatch sent out a tweet after the asteroid had been discovered letting its followers know that the Earth's atmosphere is capable of breaking up rocks twice 2011 MD's size.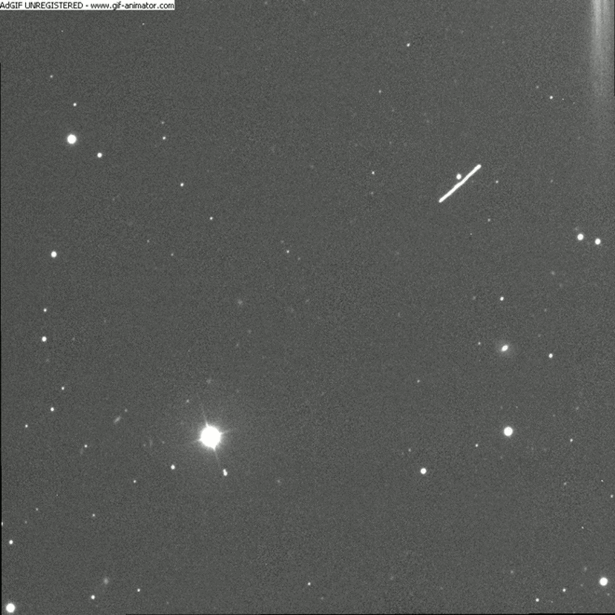 Image: Faulkes Telescope South.