Leaked Memo Reveals Pottermore Will Be Online Gaming Website
Scheduled to debut early Thursday morning, J.K. Rowling's mysterious website has had Harry Potter fans hoping for a franchise reboot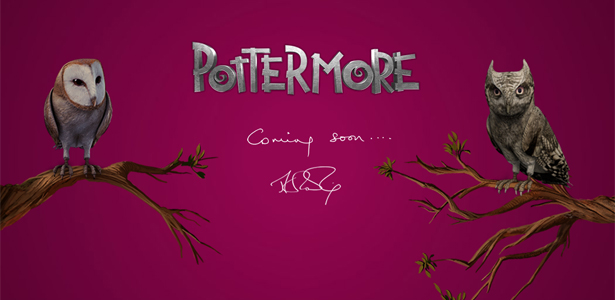 Author J.K. Rowling was back in the headlines last week when a mysterious website, Pottermore, popped up. The site, which is currently just a single page displaying two owls perched on branches and the note "coming soon," is scheduled to go live early tomorrow morning. For the past week, fans have been guessing as to what the site might be. The Atlantic's own Eleanor Barkhorn summarized some of the speculation: "Rowling will announce a new Potter encyclopedia, a new amusement park, an online role-playing game, or a memorabilia marketplace."
With the eighth and final movie in the lucrative franchise scheduled to be released in the coming weeks, Harry Potter fans around the world -- and there are many -- are hungry for more. Well, I hope they like to play games.
There won't be any more books -- Rowling has been clear on that point (though many hold out hope that she will change her mind). Instead, Rowling is moving her fans into the world of virtual gaming, according to a memo about the site that was obtained by the Times UK. The paper has an exclusive report, but it sits behind a paywall. Here, the details, via PaidContent:
The memo, which was either leaked or accidentally sent to the paper by a public relations company, "suggests that [Pottermore.com] is a sophisticated online game that contains clues to prizes that are hidden in the real world. These are an unstated number of magic wands secreted in Britain and America, and possibly other countries." According to the Times UK, is is "not clear whether the treasure hunt is Pottermore itself, or merely a marketing drive for another product." The hunt is being overseen by Adam & Eve, a PR company that has done similar work in the past to promote LittleBigPlanet 2, a video game designed for Sony's PlayStation 3.
Image: Pottermore.