iTunes Costs Apple $1.3 Billion Every Year, New Report Finds
With massive server farms required to store its content, Apple is spending every dollar it makes on iTunes to keep the service running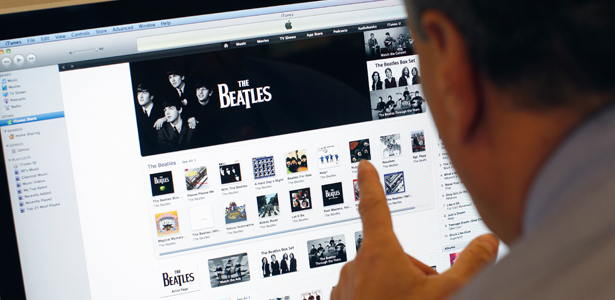 The next time you pull out your credit card to spend 99 cents on the latest hit single, try not to grumble too much. Apple probably isn't making as much money off of all those downloads as you think it is. In fact, it's probably not making any money at all, according to an interesting new report from Asymco.
There are 225 million iTunes account holders, which is an astronomical figure given that the service has only been operating since April 2003. But iTunes is still only at the break-even point. All of those users account for 15 billion song downloads every year. In addition, they buy 130 million books, 14 billion apps and about 100,000 games. That's a lot of money exchanging hands. Something like $313 million every month. But, given Apple's deals with music labels to secure the rights to all of that music it's offering in the iTunes store and the $2.5 billion we know the company has paid out to developers, a figure that was revealed just last week at the Worldwide Developers Conference, the content margin is only about $113 million. (Asymco defines a content margin as what Apple keeps after paying the owners of content but before paying variable costs.)
That money, the $113 million every month that Apple is bringing in (far more comes from app downloads than music downloads), is spent on support, curation, traffic and payment processing. Whatever is leftover, Asymco suggests, is "invested in capacity increases." That is, adding to the massive server farms that are required to store all of the available content and acquiring new material.
Image: Mike Segar/Reuters.