It's Reputation, Not Privacy, That Really Matters to People
An Intel anthropologist argues that people are worried their technologies will reveal they are "dreadful dorks"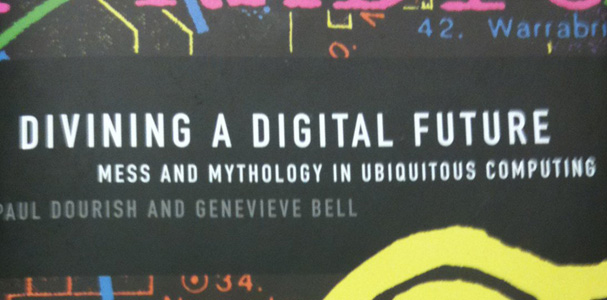 Genevieve Bell is an anthropologist who works for Intel, trying to design the humans back into our technologies. She's got a new book out, Divining a Digital Future, so New Scientist interviewed her about her work. The interview goes largely how you'd expect, with Bell talking about how important narratives are to people using technology and the differences in mindset between your average person and an engineer. But at the bottom, she makes a really interesting comment about privacy. She says that privacy is not as big a deal as it was 10 years ago, despite the widespread perception that privacy concerns are on the rise.
Privacy was a big issue a decade ago. Today, people are more worried about reputation. We tested people with future scenarios, such as if your smart television could update your Facebook page about what you're watching. No one liked it. People said things like, "My girlfriend put the show on and left the room" or "I've only ever watched it once". We talk about the content we watch as part of who we are. One of the biggest anxieties we have about these technologies is that they reveal what we're really up to - what dreadful dorks we are.
I think the distinction she's making is that in a privacy framework, people are worried that outsiders will find out you've done something wrong, or even that people or governments will have any access at all. Reputation concern is narrower and focuses solely around whether or not people find out uncool things about you. I wonder if privacy policy advocates could score points by hitting the reputation button, even if they have greater concerns.
Image: The MIT Press.