'iSteve: The Book of Jobs' Tops Charts Nine Months Before Release
Simon & Schuster listed the Walter Isaacson-penned biography on Amazon hours before Apple's latest conference was set to begin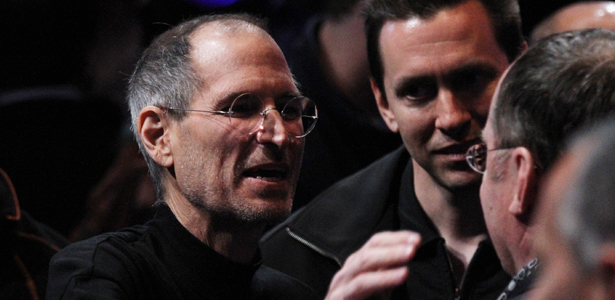 It's not scheduled to come out until March 6, 2012, but Simon & Schuster has already made the much-anticipated authorized biography of Apple CEO Steve Jobs available for pre-order on Amazon. Timed to coincide with Apple's Worldwide Developer Conference, which is kicking off with a keynote from Jobs at 1 p.m. ET today, Simon & Schuster's decision to make the book available this morning was a smart one: It has already shot to the top of several of Amazon's public-facing charts.
"The 448-page book is already ranked #1 in a few categories," Techland noted. "It's #1 in Biographies & Memoirs, #1 in Science and #1 in Business & Investing. At the time of writing this, it's also fluctuating between #12 and #13 overall, and that number seems poised to climb higher."
Interest has been building for book ever since it was announced back in 2009 that Atlantic contributor and former Time managing editor Walter Isaacson would be working closely with Jobs to pen the story of his rise. (Isaacson is already known for his masterful biographies of both Benjamin Franklin and Albert Einstein.) Simon & Schuster announced that it had purchased the rights to iSteve about two months ago.
Image: Reuters.