Is Steve Jobs Going to Surprise Us With a New iPhone Today?
Walmart is preparing to rollback iPhone 4 prices, suggesting that an upgrade -- possibly to all four major carriers -- could be in the works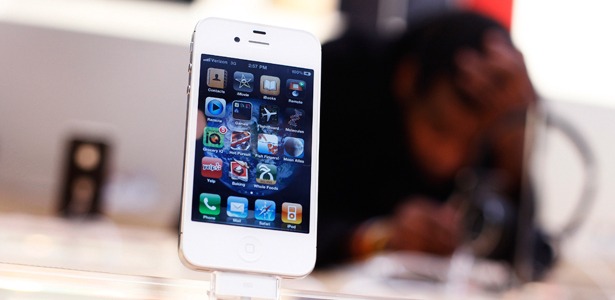 As tech bloggers and Apple enthusiasts around the world settle into their seats around the world to watch Steve Jobs deliver the keynote address that will kick off this year's Worldwide Developer Conference (WWDC) in San Francisco, Walmart's employees are preparing for a new wave of customers. Could they have something special to offer us?
Doug Aamoth just received a surprising email from the company that handles public relations for the superstore. "Walmart today announced a price reduction on the iPhone 4 which will be available for $147 today, June 6 through June 30 at select stores," wrote Claire (last name unknown). "These savings apply to both AT&T and Verizon versions of the iPhone 4 in both black and white colors. Pricing requires a new two-year wireless and data agreement or qualified upgrade."
Aamoth doesn't know what to make of the email. "Hmmm, indeed," he wrote on Time's Techland. "If I had a full beard, I'd be stroking it right now and saying, 'Hmmm.'"
The temporary pricing drop could signal two things. Either Walmart is planning to give up its usual profit margins in order to offer the iPhone 4 to its customers for far less than competing stores (the discount is more than 25 percent off what Walmart was selling the phones for yesterday) or it knows something that we don't. Namely, that Steve Jobs will be announcing the iPhone 5 or the long-rumored iPhone 4S at today's conference in addition to the iCloud, Mac OS X Lion and new iOS that everyone has been focused on.
If Apple decides to go with the iPhone 4S route, expect a minor upgrade similar to what customers enjoyed when the iPhone 3 was pulled from shelves to make room for the iPhone 3GS. "The new phone will include Apple's A5 dual-core processor, better cameras and minor cosmetic changes," Jared Newman predicted back in mid-May. The iPhone 4S, according to research by Jefferies & Company analyst Peter Misek, could support both T-Mobile and Sprint, bringing Apple's popular smartphone to all four of the major carriers in the U.S.
Image: Reuters.