Forget the Specs, Is the New MacBook Air Going to Be Black?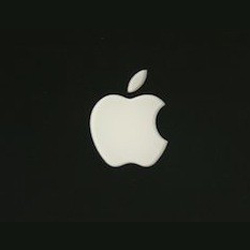 We all care about the technical specifications, of course. I don't want a new computer that can't compete with my old computer. I don't want to retreat to the days of 3x5" floppy discs and MSDOS (though a CD-ROM drive would still be appreciated -- I'm not quite ready for this USB- and cloud-driven stuff yet). But the specs only matter so much. What Apple customers really want is something beautiful, something that
looks
unique. That's why the iPhone is still the sleekest smartphone out there and the iPad.... Man, the iPad. Nobody can compete with that 9.7-inch LED-backlit glossy widescreen multi-touch display, with those 69 square inches of recyclable aluminum.
And that's why it's so exciting that the new MacBook Air, which is rumored to be released sometime between, oh, tomorrow and the end of July, could be made available in black.
At this point, these are just rumors, but they're not so out there as to be unbelievable. Apple has offered a black model of its most high-end MacBook in the past in addition to the cheaper white MacBooks. Offering a MacBook Air with a black anodized aluminum case at only the upper-end of the price range could help push users in that direction; it's a quiet way to stand out as one who owns the best option on the market.

Other upgrades we're looking for: It's almost a given that the next iteration of Apple's popular ultra-thin laptop will be outfitted with Intel's new Sandy Bridge processors and a Thunderbolt port, two additions we saw with the latest MacBook Pro refresh. Some rumors suggest that Apple has been waiting to release the new MacBook Air model until OS X Lion was ready; a July release would make that possible.

Image: Creative Commons.