Everything We Know About Caterina Fake's New Startup, 2bkco
The co-founder of Flickr and chairman of the board at Etsy is at it again and her new startup promises to be consumer-facing, social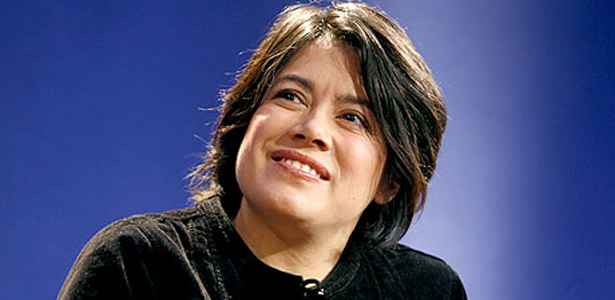 Caterina Fake has never met a challenge she didn't like. And so, when her last successful launch, Hunch, shifted from being a consumer destination site that provided individual recommendations to a platform for other sites to build on, she started looking for her next big move. Instead of hanging around for the ride to the top (again -- she also co-founded Flickr and currently serves as chairman of the board of Etsy), Fake wanted to start from scratch.
With a play on the popular meme "Haters Gonna Hate" that we enthusiastically support, Fake wrote on her personal blog yesterday: "Entrepreneurs gonna entrepreneur. I have a new startup! We are building something consumer-facing, something social -- all the things I love best -- for optimal founder-market fit! It's crazy times in the Valley and while I prefer doing startups when the going's tough [we told you], money is scarce, and talent it thick on the ground -- the best time to start a company is always two years ago, and the next best time is now. So now it is."
Something consumer-facing, something social. These are the areas in which Fake excels -- and this new site, like her others, will probably be a hit. In a blog post back in October, 2010, Fake noted that the "things I'm good at are building communities, participatory media, places where people contribute things of their own making." Even as an art director at Salon, before she founded the popular photo-sharing service, Flickr, with then-husband Stewart Butterfield, Fake was involved in developing the personal publishing and online community platforms that the site still uses today.
So what do we know so far about this new site? The name appears to be 2bkco, and someone has already built a CrunchBase profile, though there's little information to be found there. A shell for a future website exists, but it's just two pages deep: There's the homepage, which allows interested parties to join a mailing list for future updates, and a jobs page. "We're building cutting-edge Web and mobile software using Ruby on Rails, jQuery Mobile, and Backbone.js," the page reads. "We're hiring both backend and frontend engineers."
The company, we know from its jobs listing, is based in Hayes Valley, a trendy neighborhood in San Francisco. And Fake shouldn't have any trouble paying the rent. As of June 15, she had already raised $1.54 million of a $2 million funding round, according to a SEC filing. The list of investors includes James Joaquin; Shoshana Berger, the founder of ReadyMade; True Ventures; SV Angel; Keith Rabois; and Founder Collective, where Fake is herself an investor.
With Fake at the helm and a renowned set of investors and partners, 2bkco will be worth watching as it continues to develop. Check back here for more details or periodically visit Quora, where someone has already asked, "What will Caterina Fake's new company 2bkco do?" So far, though, nobody has dared to guess.
Image: Reuters.