Brown's prolific output was enabled by this portable machine on which he dictated five of his books published between 1999 and 2005

Lester R. Brown is one of the few authors laying claim to an entire shelf of my personal library. After having read his books and essays for decades, I now find myself adding an unusual batch of material from this renowned environmentalist to the collections here at the museum.
With over 50 single- or co-authored books to his credit, with his writings translated into over 40 languages and with some 26 honorary degrees and scores of international awards (including a 1986 MacArthur Fellowship), Brown is among the most recognized and influential environmental and economic analysts on the planet.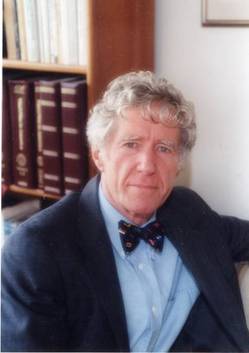 When the museum hosted a life-history interview with Brown in 2009, my colleagues and I were inspired to consider what we might collect to document his life and work. Brown's publications, of course, were already well represented in libraries around the world, including the Smithsonian Institution Libraries. We soon discovered that he had made arrangements to donate his correspondence, photo albums and unpublished papers to the Library of Congress's Manuscript Division. Quite properly, our focus would be on artifacts, especially those that would complement and enhance the museum's collections relating to the history of environmentalism in the United States.