A Sure Sign of Success: Dorsey's Square Gets a Chinese Copycat
Development of mobile payment platform iBOXpay is underway in Shenzhen -- and it looks a lot like Jack Dorsey's latest project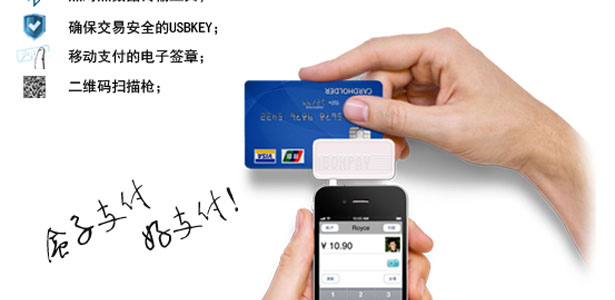 Mobile payment platform iBOXpay doesn't appear to be available yet, but its website is up and running and development of the system is underway. And, what do you know, it looks a lot like Square, the Jack Dorsey-led project that promises to revolutionize the way we use credit cards.
This is as good a measure of success as almost any other we can think of. The Chinese have a long history of copying successful American tech companies, down to the design and user experience. And, while Square hasn't burst onto the scene and dominated the market -- people can be especially cautious when it comes to handing over their credit cards or money, even if they're a bit loose with other private information (see: Facebook) -- but it has been raising money. "While Square is believed to be raising $50 million or more, say sources, at a valuation of $1 billion plus, and processing more than $3 million per day in mobile payments, others are noticing their traction," TechCrunch reported.
TechCrunch's Mike Butcher also took a moment to run iBOXpay's website through Google Translate. Here's what he got:
Open, convenient payment experience. Your answers will help us to improve the application of the box to solve your problems. Here is the content of our questionnaire, about the time you spent 5 minute, 5 minutes is not long, but is particularly valuable (the survey are non-anonymous survey, do not worry about personal information disclosure).
Image: iBOXpay; Via: TechCrunch.