5 Tech Projects From the Obama Campaign's New CTO
Harper Reed, the Obama campaign's new chief technology officer, is a Chicago engineer with a passion for social, real-time software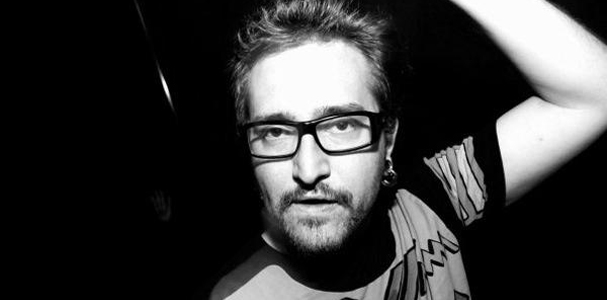 News came yesterday that the Obama 2012 campaign has tapped Harper Reed to be its chief technology officer. From the standpoint of the election, it's a significant post -- the Obama campaign is widely credited with revolutionizing the way tech was used in campaigns.
So who is Harper Reed? He's a Chicago engineer, with a self-described passion for "real time applications, social software and open source software." You can follow him on Twitter: @harper. And his resume is littered with engaging, user-focused tech. Below, a run down of five of the projects Reed has had a hand in:
Threadless
Oh, sure, Gilt Group may be the hot tech-savvy retailer of the moment, but when it comes to innovative online clothing sales, Threadless is the granddaddy. The Chicago startup's innovation was in letting consumers vote on the designs for its limited edition t-shirts, which retail for around $15 a pop. Designs are retired after a successful run, but resurrected if there is enough community interest. Users can comment and create profiles, as well as create blogs to discuss and promote their suggested designs. The result is a thriving, active commenting community that helps push Threadless way beyond simple rag trade.
Harper was CTO of the company for four years, and he estimates the company sold around five million t-shirts during his tenure. Threadless taught Reed to trust his users: "Before Threadless, I loved users but didn't trust them," he told Silicon Angle in 2009. "Crowdsourcing is the future -- however if you don't trust your users to build/create/upload awesome work -- they won't trust you with their crowd capital."
Proximity Checkin
Proximity Checkin aims to make it even easier to track your location via Foursquare. The app marries your location via Google Latitude to the Foursquare checkin process. It's actually just that simple.
But speaking of keeping tabs on yourself, Reed got serious about his personal stats in 2010, tracking his weight (daily average: 173.65), steps taken per day (daily average 7,012 steps) and even hours slept (7 hours each night).
CTA Alerts
Along with Dan X. O'Neil, who co-founded Everyblock, Reed launched CTA Alerts to pull the data released by the Chicago transit system's API into one, easy-to-navigate place.
It's handy to see how the system as a whole is doing (and provides a nice daily snap shot of where the trouble spots are) but O'Neil and Reed's intent was to bolster their intuition that despite the occasional, and sometimes unavoidable, trouble, Chicago was overall doing a great job of providing service. And by providing a system-wide look at how service interruptions occur, both commuters, and the CTA itself can function better. "Why did the shit go down? How can make shit better next time? How can we help each other figure out what we should do, where we should go next. We can do that, together. Let's roll."
But the niftiest part of this site is its history. Reed was so eager to get the data in the first place that he hacked the CTA's bus tracker to get a more robust feed of data, eventually convincing the CTA to provide an official API which he used to build CTA Alerts. If you're keen on Chicago data, check out his City Payments site, a database of municipal payments, contracts, and vendors.)
Rackspace
Rackspace is a leader in the web-hosting field. Harper joined the company part time in 2009 as a "nephologist" (a person who studies clouds) which is to say, he was working in their nascent cloud hosting division. Reed said at the time he was drawn to the possibility of "brainless and cheap" webapps -- lowering the cost of doing business for those who wanted to get into the Web development game.
(A side note: Rackspace, which is based in San Antonio, took over an abandoned shopping mall as its headquarters in 2008 and rehabbed it to meet LEED certification.)
Awesome Updater
The Internet can be a cold, lonely place, full of flame wars and conspiracy theories. Why not add some positive reinforcement? Awesome Updater will send you up to seven positive affirmations a month, and, if you wish, will automate your Twitter account to send similar updates to your friends. For a preview of the punch up that will soon enter your life, you can check out Awesome Updater's Twitter page. Sample cheers: "You make the Internet better! Thanks for being awesome," "Dang. I think you are the bees knees," "You, my friend, are the polar opposite of 'lame.'"
Also, its logo is a dinosaur.
Haven't got enough Reed? Check out this 2009 post where he played along with a little Internet meme asking him to disclose seven things about himself.
Image: Harper Reed.