Ultramegasuper Ship Will Tap Australian Natural Gas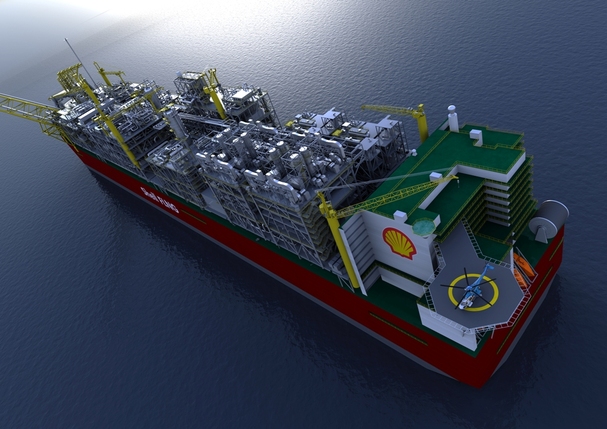 Shell's newest fossil-fuel-extracting vehicle will dwarf every American naval ship, if that tells you anything about what's important in today's world.
The Prelude FLNG will be a third of a mile long and weigh 600,000 tons. That's six times heavier than our largest class of aircraft carrier. The ship will be used to extract, cool, and transload natural gas, so that it can be transported to major markets in tankers. In the simplest terms, it's a floating drilling rig and refrigerator moored to the seafloor by four groups of tethers. What's really impressive is how small it is; a similar facility on land would be several times as large, Shell says.