Two Cloud Updates: LastPass, CloudMagic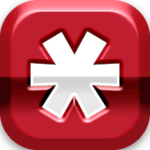 LastPass
: Over the past few weeks I've chronicled various aspects of a
Gmail hacking episode
, about which I'll eventually say more in a "real" article. For now, another lesson-of-experience. In addition to the other security measures I mentioned, starting with the
"two-factor" verification system
that you really should install
today
if you haven't already, I am glad to have learned about the
LastPass
password management utility -- logo at right -- that I now use on all my systems.
It's free (though in a spirit of karmic justice I have signed up for the slightly more flexible $1/month version), it's convenient, it's secure. It is also a sign of the kind of self-protective step users will have to get accustomed to taking, in exchange for the many conveniences of the cloud era. Full details on the site, but it's not at all hard to install and become familiar with.
CloudMagic: Last month I mentioned a free utility called CloudMagic, which indexes and then searches/retrieves Gmail items much faster than Google's built-in search utility does. (The key is using a locally stored index, on your own computer, rather than going to the cloud for all results.) A new version has just been released that overcomes the one limit of the system: that you needed to be logged on to Gmail with a live internet connection for the search to work. Yes, even though the index was right there on your hard disk. Now it functions when you're off line too. Both of these are worth checking out.