Twitter's New Follow Button Will Tie Audiences to Writers, Brands
Released today with a wide-reaching partnership deal, the new tool will make it easier for publishers to stay connected to their readers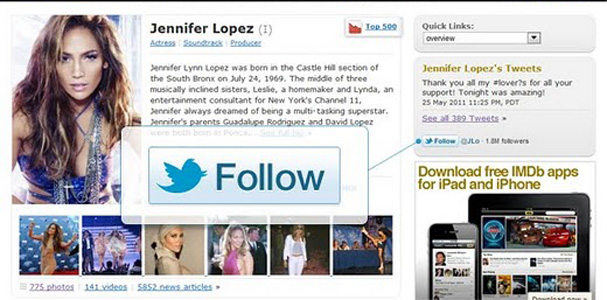 A new tool released today by the developers at Twitter promises to make it easier to follow your favorite writers and brands without having to navigate back and forth to the main Twitter homepage. While the new Follow Button will likely keep some traffic away from Twitter's primary website, it could increase brand recognition as more and more sites rightfully decide that this tool is worth implementing on their digital pages.
"For publishers and brands, adding the Follow Button to your website and using Twitter to stay connected with your audience is a powerful combination," according to the official Twitter blog, which might be just a bit biased but here presents correct information. "People who follow your account are much more likely to retweet and engage with your Tweets, and to repeatedly visit your website."
Twitter's crack team of developers has made is really simple to add the button to any page. All you have to do is tweak a bit of HTML code and paste it into your website's back-end wherever you want the button to appear. I'm sure we'll soon see this button spreading across the Web just as Facebook's Like button has.
The button officially launched this afternoon through a partnership with more than 50 websites, including those of various magazines (Wired, Teen Vogue, Sports Illustrated), other media properties (AOL.com, the Huffington Post, MTV.com) and celebrities (Justin Bieber, Britney Spears, Jennifer Lopez, Lady Gaga).
Image: Twitter.