Those With the Most at Stake Offer the Best Design Solutions
Out of a 1970s grant to an architect, universal design grew to reject traditional "separate but equal" facilities for people with disabilities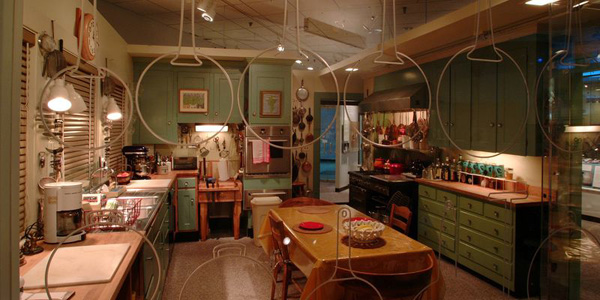 What's Universal About Universal Design?
A common motivator for invention and innovation is immediate physical need. Embedded in human nature is the desire to do a task more easily, more beautifully, faster, or just differently. In the history of disability, the best solutions often have arisen from the creative minds of the people with the most at stake. J. E. Hanger lost a limb in the Civil War and started a prosthesis company. Van Philips was dissatisfied with the artificial feet available to him and designed the Flex-Foot and the "cheetah leg." Marilyn Hamilton wanted to continue to play tennis after a sky-diving accident and the result was the Quickie wheelchair.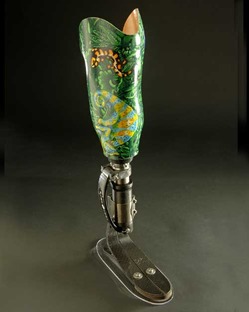 Universal design originated in a similar way. In the 1960s, a loose-knit group of activists, designers, architects and educators who shared a common belief in the right of all persons to use public space and participate in civic life, began to find one another and discuss inclusion strategies for people with disabilities. Over the next twenty years, they formulated an approach to product and environmental design that wedded civil rights with bodies that are not typically abled. This hybrid aesthetic -- variously known as universal design, trans-generational design, design for all, and life span design -- is evident in everything from levered door handles, curb cuts, large-button telephones, automatic water fountains and ramps, to the ergonomics of computer keyboards. In this month's Inventive Voices 
podcast
from the
Lemelson Center for the Study of Invention and Innovation
, Bess Williamson, a Ph.D. candidate in the history of American civilization, describes the design principles behind the iconic Cuisinart food processor and other kitchen tools, as well as living spaces aimed at "aging in place."
Universal design rejects traditional "separate but equal" facilities for people with disabilities. The original principles of universal design grew out of a 1974-77 Department of Education grant to architect Ron Mace that involved extensive product and architectural analysis. That lead to a working group to develop core principles for universally-designed facilities, which would provide for equitable and flexible use; be simple and intuitive; present perceptible and sensory information; tolerate error; entail minimal physical effort; and be of an accessible size and orientation. Mace used a wheelchair as a result of contracting polio when he was a boy. His early engineering and design talent resulted in numerous gadgets and adaptations and eventually a career in dismantling architectural barriers.
Other aspects of universal design emerged from the efforts of 20th century designers who approached their work in terms of social justice and political action. In the 1930s, industrial designer Henry Dreyfus designed products for human-centered functionality. Norman Bel Geddes consciously saw his work as designing for social progress. More recently, Donald Norman, emphasizing human-centered design that reflects ease of use and "democratic" access, designed for Apple Computer and Hewlett Packard. Although these industrial designers did not have a disability consciousness, they understood the act of designing as a political act with an end goal of social inclusion.

See more posts from and about the Smithsonian.
---
This post was originally published on the National Museum of American History's O Say Can You See?" blog and is republished here with permission.
Images: 1. Julia Child's Kitchen/Smithsonian; 2. This Flex-Foot from the late 1990s was designed by inventor Van Phillips/Smithsonian.