The Other Audrey Tomasons in the Situation Room
The other woman in the situation room photo wasn't the only young staffer in the room, just the only one we could see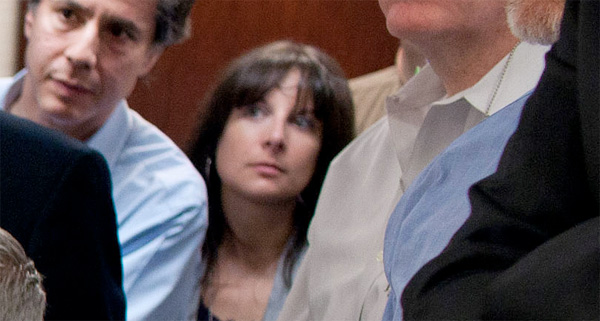 Audrey Tomason has become a notable. In the photo of the White House situation room during the raid on the Osama bin Laden compound, she's the woman who is not Hillary Clinton and the youngest person we can see. That part in the global event landed her several media mentions and even a Wikipedia page, the Wikipedian noted today. And for good reason: she appeared to be an outlier in a room filled with the Administration's heaviest hitters.
But what's fascinating is that Tomason wasn't actually the only young staff member in the room, Tommy Vietor, the National Security Council spokesperson, told me. "There is no mystery or story here," Vietor said in an email. "There were at least half a dozen people with similar profiles in the immediate vicinity where that photo was taken."
Yet only one has a Wikipedia page. The luck of the camera's gaze means that history will be able to place Tomason at a decisive moment in war on terrorism, but not her colleagues.
I know the sit room's photograph's moment has passed, but I hadn't seen the presence of so many other staff members like Tomason noted anywhere. This one's for the record.