Rovio's Angry Birds Now Available for Free on the Web
Before this week, one of the most popular games in history with 140 million downloads was only available on smartphones and tablets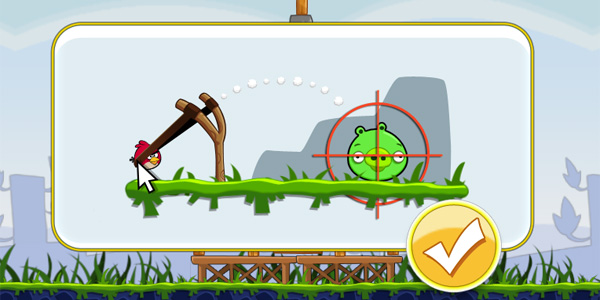 Maybe you don't have a smartphone and have been missing out on the Angry Birds craze. (The app has been downloaded more than 140 million times, which has helped its developers, Rovio, raise tens of millions in funding for future projects.) Or maybe you don't want to pull out your iPhone and boot up the game when you're in the office -- you just have to beat one more level. Good news: Angry Birds is now available to play for free on the Internet.
"You can now play Angry Birds on the web!" Rovio announced in an official blog post earlier this week. "Go check out the game in glorious high definition resolution on the Chrome Web Store." Rovio provided a link to the store, but failed to let interested parties know that the game is available even if you don't use Chrome. If you want to play, just visit chrome.angrybirds.com and the Web version will load on most browsers. (I've personally tried it on both Safari and Firefox.)
Note, though, that this is only a beta release. "[S]o far we have 63 levels of the original game available," Rovio noted, "with an additional 7 special Chrome levels! We are working on bringing more levels to Chrome, and planning on making the Mighty Eagle available as an in-app purchase option."
Playing the game on a traditional browser takes away some of the fun. You're not sliding your finger across a touchscreen to shoot your arsenal of revenge-seeking birds at the nasty, green pigs, but using a mouse to take out your porcine enemies works nearly as well.
Image: Rovio.