Picture of the Day: The Sombrero Galaxy
With a central bulge of stars and a distinct rim of interstellar dust, this unusual galaxy may be shaped by a black hole at its core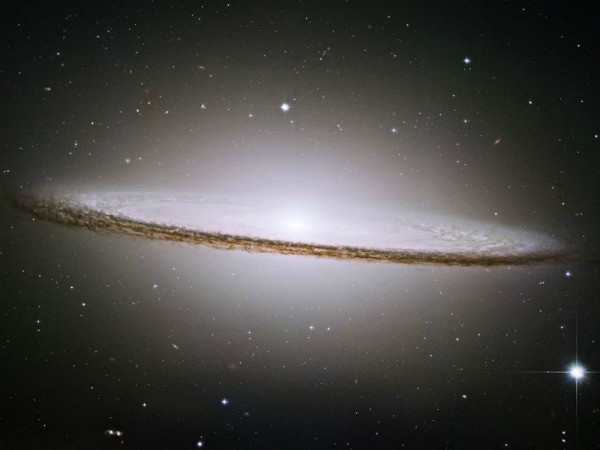 Dubbed the Sombrero Galaxy for its hat-like resemblance,
M104
features a prominent dust lane and a bright halo of stars. The galaxy's unusual appearance include an unusually large and extended central bulge of stars, and dark prominent interstellar dust lanes that create a seemingly opaque rim. Billions of old stars cause the diffuse glow of the extended central bulge.
Captured by NASA's Hubble telescope, the very center of the Sombrero glows across the electromagnetic spectrum, and is thought to house a large black hole. Fifty million-year-old light from the Sombrero Galaxy can be seen with a small telescope towards the constellation of Virgo.