Picture of the Day: The Largest Rocket Motor Designed for Flight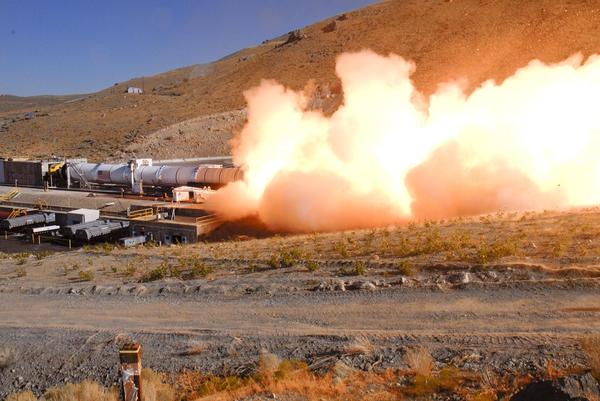 This photograph of a test conducted by ATK Aerospace Systems in Promontory, Utah, last August, shows the Development Motor-2, or DM-2, igniting. DM-2 is "the largest and most powerful solid rocket motor designed for flight," according to NASA, and it "is managed by the Area Projects Office at NASA's Marshall Space Flight Center in Huntsville, Alabama."
The heat given off by the two-minute, five-second test could be felt about a mile away. "The skies and hills of the local area were filled with a huge plume of smoke, billowing thousands of feet into the clear, blue sky, as the region was seared by blindingly bright light," Jason Rhain of SpaceRef reported.
View more Pictures of the Day.
Image: NASA.