Picture of the Day: The Bi-Continental Urban Sprawl of Istanbul From Space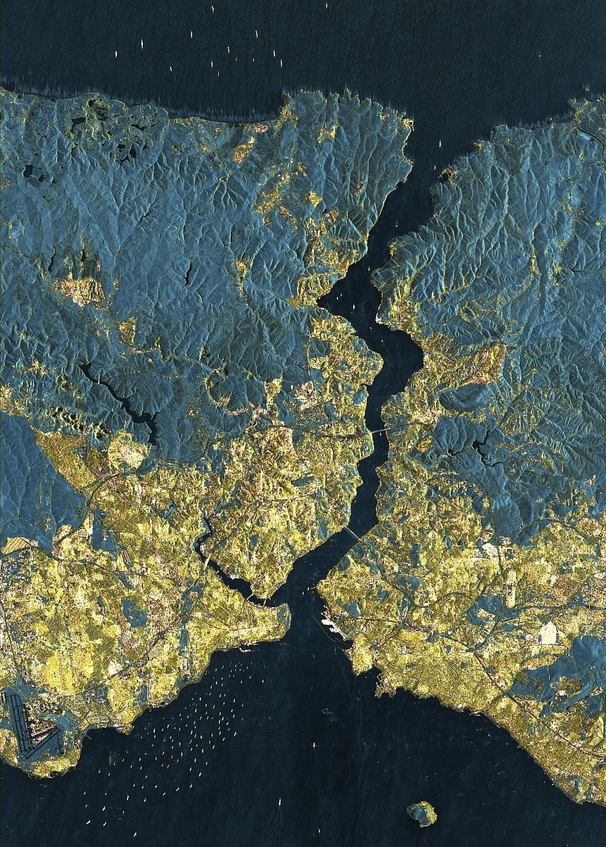 Istanbul is one of the world's great cities with a population of 15 million spread out over 700 square miles of land. While that's no Los Angeles-level of sprawl (L.A.'s metro area is pegged at 4,800 square miles), the Turkish city has been growing and spreading rapidly over the past few decades. The city has tripled in area over the last 35 years. In this false color satellite image taken by the German space agency, the DLR, the yellow areas reflect human buildings.
Istanbul is split by the Bosphorous River, which also is considered the dividing line between Asia (right) from Europe (left), as you may have learned in Where in the World Is Carmen Sandiego? Two bridges crossing the river have been built since 1973 and appear to have driven growth on the Asian side of the city.

View more Pictures of the Day.
Image: DLR.