Picture of the Day: Massive Jet Over London's Russell Square
My dad writes in:
If you have a sec, on Google Maps, zoom in on the NE corner of Russell Square Gardens on satellite view and tell me what you see.
Answer: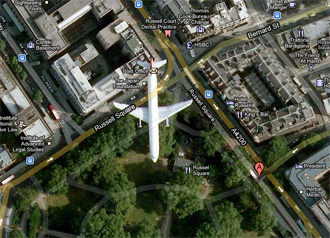 View more Pictures of the Day.
Image: Google Maps.