Picture of the Day: First Family Visits Space Shuttle Atlantis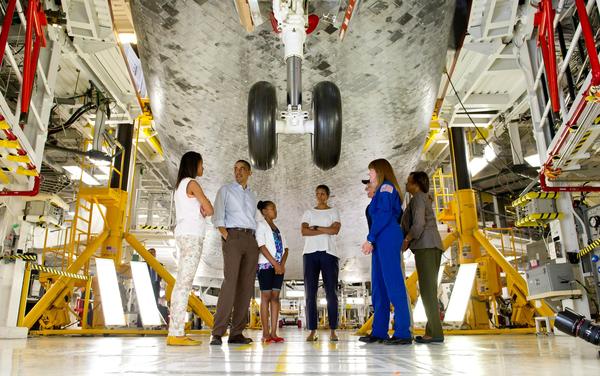 When the First Family -- President Barack Obama, First Lady Michelle Obama and their two daughters, Malia and Sasha -- visited the Kennedy Space Center in Cape Canaveral, Florida, ahead of the scheduled Endeavour launch (it has since been delayed), they made time to tour Atlantis, the Space Shuttle that will carry out the project's final mission.
Seen here accompanied by Obama's mother Marian Robinson; Terry White, the United Space Alliance project lead for thermal protection systems; and astronaut Janet Kavandi, the First Family walks under the landing gear of Atlantis on April 29, 2011.
View more Pictures of the Day.
Image: NASA.