Picture of the Day: Atlantic Seaboard at Night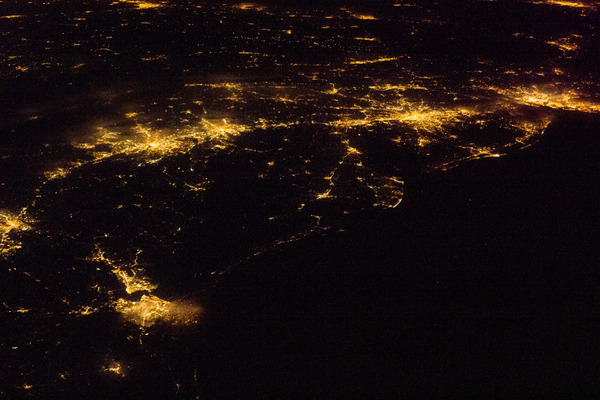 Captured by NASA's Earth Observatory, the Atlantic Seaboard Conurbation extends over600 miles and includes the major economic, governmental, and cultural centers of Boston, Massachusetts; New York, New York; Philadelphia, Pennsylvania; Baltimore, Maryland; and Washington, District of Columbia. Only Boston, Massachusetts is missing from this photo, located off the image to the northeast, with Norfolk and Richmond, Virginia -- technically not part of the Atlantic seaboard -- nestled directly along the coast and to the far left of the image, respectively.
This night image highlights the position and extent of each metropolitan area through urban lighting patterns. The establishment and growth of the conurbation was facilitated by transportation networks--railroads, highways, and air travel routes--for the transfer of goods, materials, and population between the cities. The thin tendrils of lights not only reflect a gradual infrastructural connection between cities, but avenues for political, economic, and social entanglement as well.