Picture of the Day: Astronaut's View of a Sunset Over South America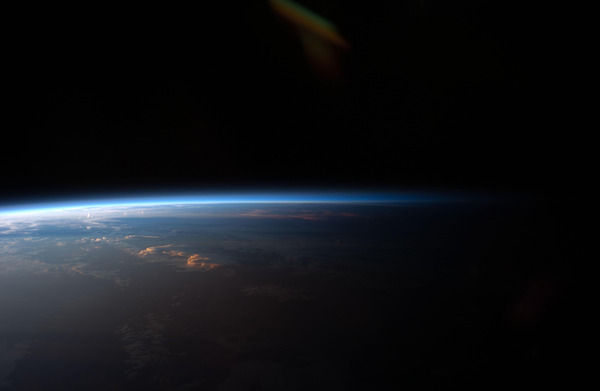 While this photograph of a sunset over the western edge of South America taken by an Expedition 27 crew member looks special to us, it's nothing for them: Astronauts aboard the International Space Station (ISS) see an average of sixteen sunsets and sunrises over a 24-hour orbital period. "Each changeover between day and night on the ground is marked by the terminator, or line separating the sunlit side of Earth from the side in darkness," NASA explained. "While the terminator is conceptualized as a hard boundary -- and is frequently presented as such in graphics and visualizations -- in reality the boundary between light and dark is diffuse due to scattering of light by Earth's atmosphere."
The terminator can be seen in this photograph as a line of blue light running around the edge of the globe. Looking towards the northeast, this photograph was captured at 7:37 p.m. local time. The time and orientation of the image can be determined using the Salar de Coipasa as a reference point. A large salt lake in Bolivia, the Salar is just barely visible on the night side of the terminator.
View more Pictures of the Day.
Image: NASA.