NASA Watches From 438 Miles as the Mississippi Floods
The Landsat Program, a series of Earth-observing satellites controlled by the United States Geological Survey and NASA, recently released these images of the Mississippi River from 438 miles above the areas where the major waterway is flooding parts of the Midwest and the South.
"The flood crest of 47.87 feet on May 10, is the second highest rise in recent history," according to USA Today, "the highest being 48.7 feet in 1937. Costs of the flooding are expected to approach $1 billion."
"Landsat imagery is crucial in helping to monitor the flood rate and effects of the flooding in the region, and to aid in the decision making process regarding flood control," Mark Anderson, of the USGS Earth Resources Observation and Science Center, said in a press release. "Decisions such as closing portions of the Mississippi River to shipping and opening flood gates outside of the low-lying New Orleans in preparation to the flood wave as it makes its way slowly down the river to the Gulf of Mexico."

The crest of the Mississippi is currently moving south and is expected to flood parts of Greenville, Mississippi, at the beginning of this coming week. A week later, it should reach New Orleans, where Louisiana Governor Bobby Jindal, presumably after seeing images like these, has already warned residents of Cajun country that their homes and farms could be damaged when he opens a major spillway for the first time in nearly four decades. Opening the spillway will help protect New Orleans from flooding when the heavy waters of the Mississippi reach some of the levees we've seen fail under its weight before.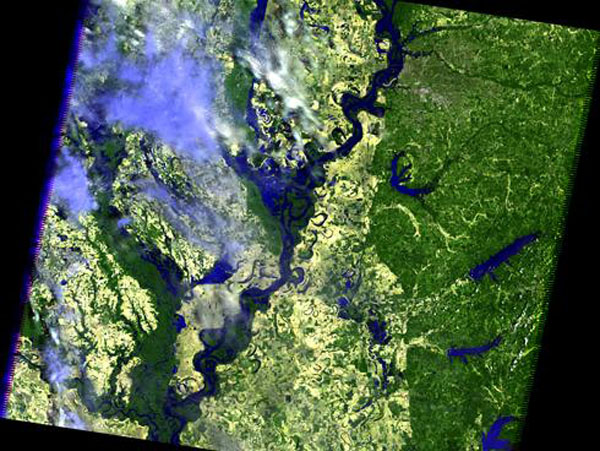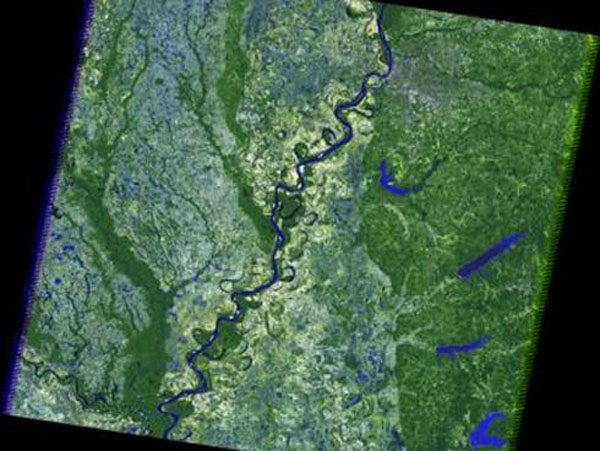 Images: NASA/U.S. Geological Survey.