Karaoke-Loving Grandmother Convicted of Illegal Downloading
Anne Muir was sentenced to three years' probation after becoming the first person in Scotland convicted of pirating music online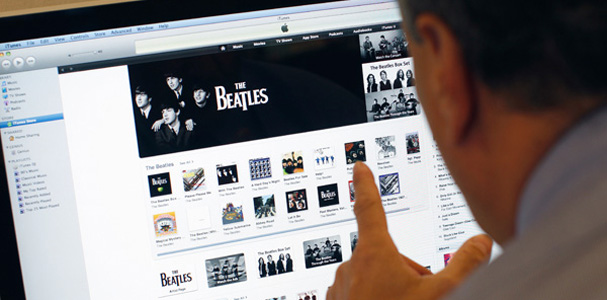 This is for everyone in Scotland who has been enjoying pirated music without fear of retribution. Be warned: The British Phonographic Industry (BPI) and the International Federation for the Phonographic Industry (IFPI) have decided that you're next. And, as if to prove that they're not afraid of prosecuting anybody, their first target was a 58-year-old grandmother of eight whose computer was stocked with karaoke files.
Anne Muir, a nurse from Ayr, a small town of 46,000 situated on the southwestern coast, was sentenced to three years' probation today after she became the first person in Scotland convicted of downloading music illegally. Police found more than 30,000 digital music files on her computer equipment, according to the Guardian, which has more details on this story:
Muir pleaded guilty to breaching the Copyright, Designs and Patents Act 1998 in a hearing at Ayr Sherriff Court earlier this month.

However, lawyers acting for the grandmother of eight argued that she had not intended to download the music for financial gain, but to build up her self-esteem after suffering from depression. Muir will receive psychiatric counselling as part of her sentence.
This is the first time I've paid any attention to a story about piracy prosecution in years. Perhaps that has something to do with the strange subject in this case. (Does your grandmother have 30,000 digital files on her computer? Does your grandmother even have a computer?) Or maybe it means that the authorities are starting to get serious about cracking down once again. About 1.2 billion music files were downloaded illegally last year in the UK alone, according to the Guardian story. But, while the music industry likes to point out how much lost revenue that amounts to, there's no telling how many of those files would have been purchased if they weren't easily available for free.
Image: Reuters.