Is Wikipedia a World Cultural Repository?
The digital encyclopedia is petitioning the United Nations for recognition as a world heritage site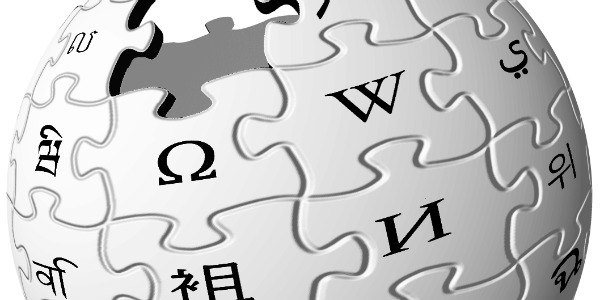 Boasting more than 18 million entries in 279 languages, Wikipedia is arguably the largest store of human knowledge in the history of mankind. In its first decade, the digital encyclopedia has done more to 
challenge the way we think
about the relationship between knowledge and the Internet than virtually any other website. But is this ubiquitous tree of knowledge as culturally sacred as the pyramids of Giza, the archaeological site of Troy, or the Native American mound cities of Cahokia?
Jimmy Wales, co-founder of Wikipedia, thinks so. Spurred on by a German chapter of the Wikimedia Foundation, the digital encyclopedia will launch a petition this week to have the website listed on the UN Educational, Scientific, and Cultural Organization's world heritage lists. If accepted, Wikipedia would be afforded the international protection and preservation afforded to man made monuments and natural wonders.
The first digital entity to vie for recognition as cultural treasure, Wikipedia argues that the site meets the first and foremost of UNESCO's criteria: "to represent a masterpiece of human creative genius. "
"'What if everyone was given free access to the sum of all human knowledge?' Within the last 10 years, this seemingly utopian idea has resulted in nothing less than the largest collection of human knowledge ever created," argues the team at
Wikipedia 10
, a page dedicated to celebrating the first decade of the site. "Independent, unrestrictedly accessible, and non-commercial. This achievement made Wikipedia a pioneer of cultural change because Wikipedia transferred the tradition of knowledge exchange into the new, digital age. Thus creating a unique place of knowledge exchange in the history of civilization."
The speed, sophistication, and novelty of Wikipedia may hurt the website's chances.
The New York Times
' Kevin O'Brien
reports
that the website will likely face skepticism:
"Heritage professionals tend to be rather conservative types, or they wouldn't choose this kind of occupation," said Britta Rudolff, a heritage consultant who teaches on the subject at the Brandenburg University of Technology in Cottbus, Germany. "They like to play with the past, and something only a decade old is going to face challenges."




...




[Wikipedia] will have to negotiate a complicated approval process and overcome the skeptical regard of Unesco and heritage consultants to be considered for recognition. Susan Williams, the head of external media relations at Unesco in Paris, said a bid by a digital entity like Wikipedia would be unprecedented.




"Anyone can apply," said Ms. Williams, who added that she was not aware of Wikipedia's plans. "But it may have difficulty fulfilling the criteria." One of the criteria for inclusion, she said, is that the culture or practice be endangered.
UNESCO has always encouraged the recognition of technological advancements as "an important interchange of human values, over a span of time or within a cultural area of the world, on developments in architecture or technology, monumental arts, town-planning or landscape design." Wikipedia is certainly some kind of "space" for the advancement of human intelligence, if it is any kind of space at all. And that might be the issue.

Arguably, the inclusion of Wikipedia as the symbol of a given epistemological epoch is as intuitive as the inclusion of Alexander the Great's 
library at Alexandria
, hub of knowledge for the ancient world. But UNESCO's world heritage is usually reserved for monuments to cultures past or stunning works of natural beauty (like the Alexandria library's stunning architecture and collection of ancient tomes.)  Do Wikipedia's vast
server farms
qualify as physical manifestations of Wikipedia's digital contents, or will Wikipedia as a website find itself relegated to the lesser-known Intangible Cultural Heritage List, which includes endangered traditions and practices divorced from a particular physical locale?
The tough to resolve debate over Wikipedia's placeness may obscure the more immediate consequence of any kind of UNESCO membership. The primary mission and goals of UNESCO are to reduce poverty, encourage sustainable development, and promote intercultural dialogue: within this mission, the UN identifies world heritage sites significant in humanity's cultural history that require international cooperation and attention in their preservation and protection. The designation isn't merely ceremonial; it has pragmatic, legal purpose. While home states exercise sovereignty and jurisdiction over heritage sites, UNESCO actively provides material assistance in coordination with member states and NGOs, as outlined in the UNESCO's 1972 Convention Concerning the Protection of the World Cultural and Natural Heritage.
Is Wikipedia a knowledge store worthy of UNESCO's recognition? Perhaps. But does the Wikimedia Foundation really need UN resources to polish its servers and build "an appreciation for Wikipedians" and "higher attention for Wikipedia in the public," as outlined on 
Wikipedia 10
? Probably not. The Wikimedia Foundation, which supports Wikipedia and other wiki projects, has a fairly robust and dedicated fundraising operation, and the foundation raised more than
$21 million
from November 2010 to January 2011 in the service of new initiatives. UNESCO would be better suited to focus its resources on heritage sites facing more immediate challenges.
Image: Wikipedia