How Twitter Thwarts Censorship of the Press
In Britain, bankers, athletes, and others have sought gag orders to stop coverage of embarrassing scandals—but it's hard to squash discussion in the age of social media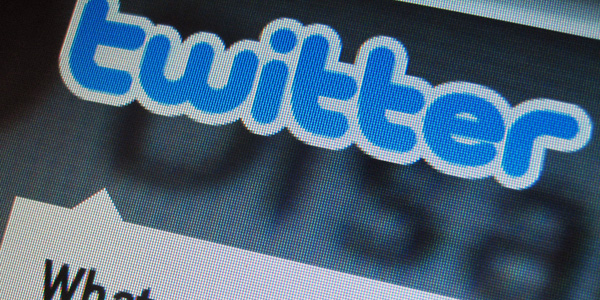 keiyac/flickr
LONDON — It's a tale of two bankers, and the story of two views of press freedom versus privacy -- and of how Twitter is making the bewigged hair of judges and lawyers here stand on end.
Who doesn't know of the alleged sexual escapades of Dominique Strauss-Khan, the former head of the IMF? We not only know about the encounter in the hotel suite, but of other women with whom he has had affairs. We've seen him in the "perp" walk, handcuffs, and mug shots.
The other high-profile banker is Frederick Goodwin. He was the chief executive of the Royal Bank of Scotland, one of the world's 10 largest banks, when it virtually collapsed and had to be bailed out with some £20 billion of taxpayer money. He was forced out but ended up with a pension worth more than the equivalent of some half million dollars a year. Angry investors threw bricks through the windows of his house in Edinburgh.
It turns out that Goodwin had a sexual relationship with a colleague that may have affected his performance at RBS. But the British public only learned about this last week, and then only when a member of parliament referred to it indirectly.
Last March, when Sir Fred, as he is referred to here -- he was knighted by the Queen in 2004 for his services to banking -- got wind that a newspaper was going to write about the affair, he went to court and got an injunction barring it from doing so.
The injunction not only prohibited any reporting about the relationship. It barred any reporting that Goodwin had sought an injunction. The media could not even report that a "banker" had sought an injunction. He was referred to in court papers as MNB.
Let me repeat, to be sure you understand this: The media could not even report that Sir Fred, or a "banker," had sought an injunction.
His case is by no means unique. Judges have issued more than 80 "gagging" orders in the last six years and more than 18 already this year, according to an investigation by The Daily Telegraph.
The newspaper found that the injunctions were sought by nine footballers (we call them soccer players), nine actors, six businessmen and women, a civil servant, and a member of parliament. They were usually sought to hide sexual indiscretions.
Lawyers representing clients seeking injunctions argue that they are necessary to protect an individual's right to privacy, a right embedded in the European Union's human-rights law. Many judges agree.
Perhaps the most troubling case didn't involve sex, privacy, or an individual, but toxic waste and an oil trading company, Trafigura. When The Guardian newspaper was about to publish an internal company report saying that the company was dumping toxic waste in Ivory Coast, Trafigura went to court and got a super injunction prohibiting any mention of the report or its contents. The company was identified as RJW and SJW.
A few weeks later, during an open session, a member of parliament asked about the injunction obtained by Trafigura "on the alleged dumping of toxic waste in the Ivory Coast."
The Guardian was prohibited from reporting on this. The editors and reporters faced heavy fines and imprisonment if they even named the member of parliament who asked the question, let alone what he asked.
Enter Twitter. As he was leaving his office, the Guardian's editor, Alan Rusbridger, tweeted: "Now Guardian prevented from reporting parliament for unreportable reasons."
The "Twittersphere" went into meltdown. Fewer than 18 hours later, "Trafafigura" was one of the most searched terms in Europe, Rusbridger later wrote. (For what an injunction reads like, see The Guardian's "Trafigura: anatomy of a super-injunction," 20 October, 2009).
Defeated, the company agreed to a lifting of the injunction.
Fred Goodwin's affair came to light last week when a member of the House of Lords stood up and said:
Every taxpayer has a direct public interest in the events leading up to the collapse of the Royal Bank of Scotland. So how can it be right for a super-injunction to hide the alleged relationship between Sir Fred Goodwin and a senior colleague?" Lord Stoneham said in the Lords chamber. "If true, it would be a serious breach of corporate governance and not even the Financial Services Authority would be allowed to know.
(The FSA is responsible for the regulation of the financial services industry).
The journalistic bombshell was the lead of the evening news' shows, and the front pages of the next day's paper. It has also touched off some sparks between politicians and judges.
"You need to think whether it is a very good idea for a lawmaker to be flouting a court order because they disagree with the court order or the privacy law," said the Lord High Justice for England and Wales, Igor Judge.
The second-highest ranking English judicial officer, Lord Neuberger, suggested that the media may be in violation of a super-injunction if it reports on what is said about it in parliament. His comments came in a lengthy report released last Friday, "Super-Injunctions, Anonymized Injunctions and Open Justice."
The judge's statements brought a retort from members of parliament that the judges were attempting to gag them. "They're arguing that issues like poisoned water should not be debated publicly," said John Hemming, a member of the House of Commons.
All of this lofty legal talk is being rendered somewhat irrelevant by Twitter, where details about Goodwin's alleged affair have already appeared.
Will celebrities now have to sue Twitter and other social network sites to keep details of their sex lives private? That is exactly what one famous soccer player here is threatening to do. This well-known athlete, who is married, obtained an injunction to block his name from being used in connection with an alleged affair with the model Imogen Thomas. Her name has appeared publicly but not his.
His name is all over Twitter, and now he is threatening to sue the social network. But Twitter is located in California. If the football player sues there ... well, no California law would protect his name not appearing on the court documents as the plaintiff.
Update, 3:18 p.m.: In the House of Commons this afternoon, the storm over superinjunctions raged on when a member revealed that the footballer who had the affair with Imogen Thomas was Ryan Giggs of Manchester United. The member of parliament, John Hemming, was rebuked by the House speaker for abusing parliamentary privilege by naming Giggs, who had obtained a superinjunction barring the press from naming him.
"With about 75,000 people having named Ryan Giggs on Twitter, it's obviously impractical to imprison them all," Hemming said.
Newspapers immediately went to the court to have Giggs's injunction lifted. The judge refused, so the papers reported what Hemming had said in parliament.