Disney-Owned Company Fined for Collecting Children's Information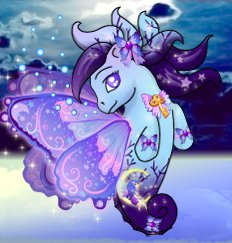 Playdom, the Internet gaming company behind Pony Stars, My Diva Doll and nearly two dozen other "virtual world" games targeting kids and teenagers, has agreed to pay $3 million for violating the Federal Trade Commission's Children's Online Privacy Protection Rule (COPPA). It's the largest civil penalty ever paid for violating this rule and Disney was slapped with it for "illegally collecting and sharing children's personal information without parents' consent," according to the Huffington Post.
Perhaps the most shocking piece of information related to this case is that Playdom is owned by Disney Enterprises, Inc, a subsidiary of the Walt Disney Company. As such, parents can almost be forgiven for believing that they were in the clear when allowing their children to register for Pony Stars, which more than 800,000 individuals did between 2006 and 2010. Another 400,000 children registered for Playdom's general websites.
When registering, children were asked to provide their ages and email addresses in addition to full names, locations, instant messenger handles and more. Disney held on to all of this information and allowed the children to post it on both profile pages and online community forums.
"Let's be clear: Whether you are a virtual world, a social network, or any other interactive site that appeals to kids, you owe it to parents and their children to provide proper notice and get proper consent," said Jon Leibowitz, chairman of the FTC, in the complaint. "It's the law, it's the right thing to do, and, as today's settlement demonstrates, violating COPPA will not come cheap."
Image: Playdom's Pony Stars.