Celebrity Invention: Ralph Lauren's Bed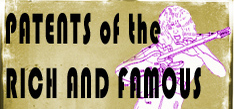 Some celebrities aren't just pretty faces. A few of them are also touched with that Yankee prowess for tinkering and invention. In this weekly series, we introduce you to the Patents of the Rich and Famous. And maybe you learn a little bit about how patent literature works along the way.
Inventor: Ralph Lauren
Known For: You can thank Ralph Lauren for the popped collar phenomenon -- he made polo shirts cool. A Jewish man from the Bronx, Ralph Lifshitz a.k.a. Ralph Lauren, creates clothing to represent the lifestyle he never had. "My clothes are all about a mood and style I like -- such as tweed jackets. It's all about creating a dream I'd want for myself," Lauren once told Oprah in an interview.
It's true, he makes clothing for WASPS and wannabe preps. I mean, his signature logo is a polo player. But, he does it in style -- Lauren is synonymous with class -- and that's why he's successful.

Beyond clothing, he also designs, bedding, towels, cologne and, apparently, furniture.

Invented Apparatus: "Bed"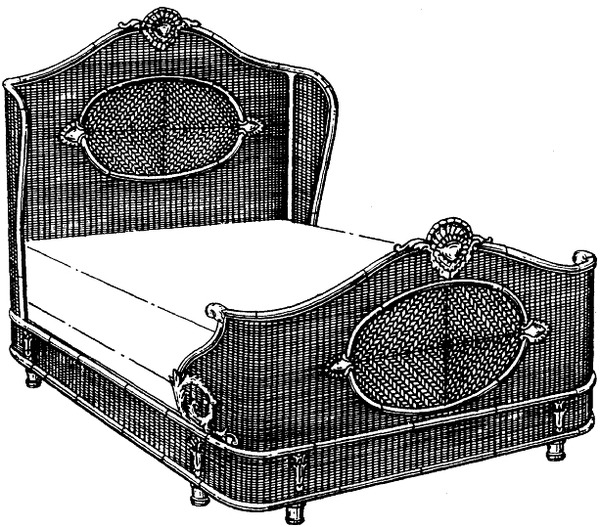 As you can see, it's a bed. But, in that Ralph Lauren way, it's an understated, yet fashionable frame.
Rationale Behind Invention: Lauren also holds design patents for a cologne bottle and its corresponding top. It's unclear why Lauren felt the need to patent these items, rather than his countless other designs. Perhaps he wanted to patent a bed fit to showcase his bedding collections?
Off-label Uses: Beds have all sorts of off-label uses -- use your imagination, or the Internet.
Future Directions: In addition to his design passions, Lauren also has a car collecting hobby. He owns over 70 rare vehicles, including a 1962 Ferrari 250 GTO and and 1929 Blower Bentley. We think he should combine his two talents and design a high-class race-car bed for big kids.
Peruse more Celebrity Inventions.