'America 2049': The Struggle for Human Rights Hits Facebook
A human rights organization is tackling immigration, sex trafficking and other issues through the lens of a immersive online game
A human rights organization is tackling immigration, abortion, sex trafficking and other issues through the lens of an immersive social networking game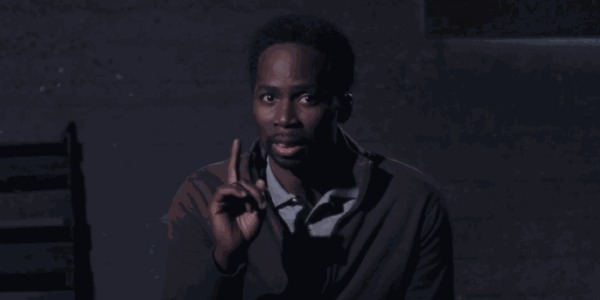 Ken Asaba is running for his life.
In April, the Ugandan national fled from a quarantine facility in Portland, Oregon, where he was suspected of infection with Namibian Plague. While federal law enforcement officials are hard at work tracking down Asaba, Portland residents are terrified to admit contact with Asaba, fearing they will end up separated from their families in the very quarantine zone from which he escaped. The Council on American Heritage warns that Asaba, now a persona non grata in America, is extremely dangerous. 
But Ken Asaba doesn't exist. He's a fictional character, voiced by LOST's Harold Perrineau, at the center of America 2049, a trans-media, online game in the middle of a 12-week run. Developed by global human rights organization Breakthrough, America 2049 challenges players on social justice issues from sex trafficking, immigraiton, abortion, and racial discriminiation, all through the lens of a dystopian vision of jingoistic, Orwellian United States. Fascinated by the concept of running human rights game based on a sprawling, mutli-platform gaming experience, America 2049's innovative blend of political drama and civic education attracted Hollywood types like Perrineau, Cherry Jones of 24, and Anthony Rapp of Rent to lend their visages to the project
"I try to be a bell ringer about peace and human rights, and I was really fascinated by the idea of an online game," says Perrineau, outlining his involvement in the project. "The first year that I did LOST, JJ Abrams and Bryan Burk were really into gaming. They'd have me come over and they'd play these games for hours. I never really played games, but coming around I wondered how great would it be to be part of some massive, incredibly engaging game. I was fascinated with it at that point, and when Breakthrough told me that America 2049 would be a cross media, online game, the whole format sounded really interesting."
America 2049 is the first of its kind for a social justice game, an immersive online environment designed to utilize Facebook's dynamic network to bring users into a conversation about human rights. 
"Breakthrough's mission is to find creative ways to tell stories about democracy and diversity and build bridges across constituencies, and identities," says Mallika Dutt, President and CEO of Breakthrough and longtime human rights activist. "Media, arts and culture have been very important tools for us to engage people in constructive dialogue."
Following in the footsteps earlier Breakthrough interactive campaigns ICED and Homeland Guantanamos, America 2049 drops the participants into the streets of Portland as an agent of the Council on American Heritage, navigating in a bleak future where the civil liberties we take for granted are distorted or non-existent. Through a series of challenges and puzzles in the hunt for Asaba, players are presented pieces of America's tumultuous history with civil liberties: a 1923 inspection card certifying that immigrants were vaccinated and disease-free, a poster protesting a ban on HIV-positive travelers lifted in 2010, and so on.
Dutt and Breakthrough multimedia director Heidi Boisvert were looking to engage players in a conversation about current tropes of social injustice in our contemporary society through the lens of a deeply immersive game.
"I think that games are an amazing oppurtunity to create microcosms of our social and political climate, think differently about problems, try on different identities, work collectively to problem solve, and enrich creative thinking," says Boisvert. "People think of GTA [Grand Theft Auto] and other gaming environments as violent and sexist, but using the same mechanics we can encourage people to think and act differently in the public sphere. Gaming can be a space for trying on new behaviors. But Breakthrough never creates cultural tools. The game in and off itself is not supposed to transform hearts and minds, but there's always a curriculum, a call to take action. We create a virtual environment that extends to material cultural institutions, so the game is promontory."
"When we talk about human rights and social justice issues, there's a tendency for communities to have conversation within communities," added Dutt. "It's important for us to engage a wider and more diverse audience. What is our country? What will our future look like? What will our nation look like moving forward into that future? Gaming allows us to bring in these wider, more diverse visions of American society into this conversation."
Facebook, which connects nearly 600 million users around the globe and hosts massive social networking games like FarmVille (boasting more than 62 million users) and monopolizes nearly 68 hours per user per month, seems like the perfect platform to immediately reach a vast pool of potential players. While America 2049's primary gameplay takes place on Facebook, the fictional dystopia is spread over many online wikis and portals, from the Council on American Heritage's website to the Zooglio New Network, an imagined news wiki.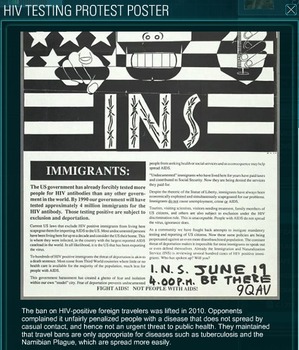 With a mere 20,000 active users and sparsely populated community wikis, America 2049 is far from a breakout success on the scale of games likes FarmVille, Mafia Wars, or any number of Facebook's procrastination tools. The gameplay on Facebook often proceeds in fits and starts, and despite the rich and intricate user interface, the political overtones are often heavy-handed, and the absence of civil liberties often seems rivaled by the absence of in-game player collaboration. 
But despite the online game's few cosmetic shortcomings, the program's offline components -- educational events at cultural institutions -- suggest that the human rights issues raised by America 2049 are capturing the attention of players. An April immigration event at the Angel Island Immigration Station in San Francisco attracted more than 100 participants, while a packed forum on human trafficking at the Hull House in Chicago forced staffers to turn away potential attendees.
"We've seen an enormous increase in the number of people coming to our offline events as well as more interest in the themes pulled out through the game," says Dutt. 
While only halfway through its 12-week launch period, America 2049 may eventually become a quintessential example of an online advocacy campaign promoted entirely through social gaming. For Breakthrough, the tale of Ken Asaba will ideally lay the groundwork for future interactive campaigns in the social networking sphere. "The challenge with social gaming is that we're competing with companies with multi-million dollar budgets," says Dutt. "And as we're trying to penetrate a pop culture, we have significantly more access to the public discourse through social media, far more than we did five years ago. We're still competing with FarmVille and things in a whole different league than we are, but hopefully, with games like this, the space will open up."
Images: 1. Harold Perrineau as Ken Asaba/Breakthrough; 2. A 2010 poster protesting the mandatory HIV testing of immigrants, presented as a clue in America 2049