The White iPhone Is Finally Here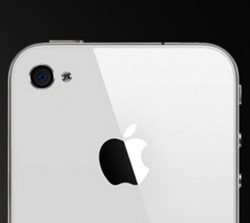 After nearly a year of delays, Apple is going to start selling its popular iPhone 4 in white sometime in the next few weeks, according to several sources that spoke to
Bloomberg
. "The new model will be available from AT&T Inc. and Verizon Wireless by the end of April, said one of the people, who asked not to be identified because the plans aren't public," a team of three at Bloomberg reported. "The release was stalled as Apple resolved manufacturing challenges, including paint that peeled under heat, one person said."
The challenges appear to have been resolved and the model, which has been whispered about on tech blogs ever since the iPhone 4 was first released in June, could soon populate store shelves. And many of those stores are ready and waiting. Back in January, VentureBeat reported "that the white iPhone 4 showed up in Best Buy's interner retail systems for a potential March release. And last month, Apple SVP of marketing Phil Schiller tweeted a reminder that the device will be availale in the spring."
Releasing a new version of the phone now could help boost demand while Apple works on the product's next generation replacement. But will Apple, which is struggling to meet demand for its tablet because of longer-than-anticipated lines and supply troubles given the devastating earthquake last month in Japan, handle a spike in iPhone 4 interest?