Picture of the Day: The Art of Making Stars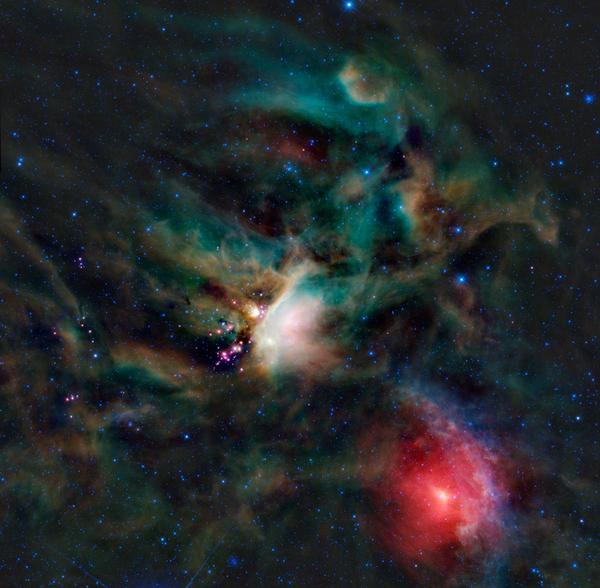 With its bright colors and complicated composition, NASA compared this photograph, taken by the Wide-field Infrared Explorer, to an abstract painting. "The Art of Making Stars," it's called. And that's exactly what it is. The Rho Ophiuchi cloud complex is one of the closest star-forming regions to the Solar System.
"The bright pink objects just left of center are young stellar objects -- baby stars just beginning to form," NASA explained. "Many of them are still enveloped in their own tiny compact nebulae. In visible light, these baby stars are completely hidden in the dark nebula that surrounds them."
In addition to the star-forming clusters, this photograph shows some of the oldest stars in the Milky Way galaxy. On the far-right edge of the image is M80. Near the center on the bottom edge if NGC 6144. "They both appear as small densely compacted groups of blue stars," according to NASA. "Globular clusters such as these typically harbor some of the oldest stars known, some as old as 13 billion years, born soon after the universe formed."
View more Pictures of the Day.
Image: NASA.