Picture of the Day: Leandro Erlich's Fake Swimming Pool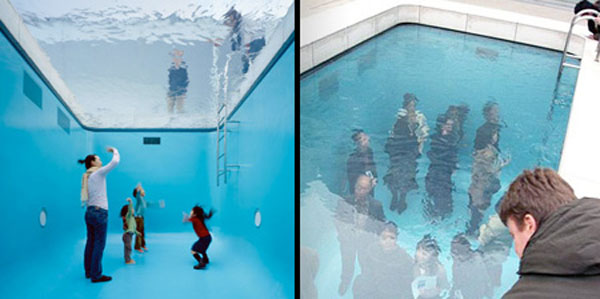 In Leandro Erlich's swimming pool, you never get wet. The contemporary artist based in Argentina presented his swimming pool at the Venice Biennale back in 2001, but, having found a new generation mesmerized by its trickery, images and video of the installation were recently passed around on blogs and Tumblr accounts everywhere. Today, an Erlich swimming pool, complete with a a layer of glass that suspends only 10cm of water near the surface, is on permanent display at the 21st Century Art Museum in Kanazawa, Japan, and at  the PS1 Art Center in New York City.
View more Pictures of the Day.
Image: Leandro Erlich.