How Jamie Beck and Kevin Burg Create Their Animated GIFs
New York City-based photographer Jamie Beck, in collaboration with Kevin Burg, a web designer with a background in video and motion graphics, has elevated the art of animated GIFs. In a post yesterday, we showcased some of Beck's collaborations with supermodel Coco Rocha. After the post was published, Beck sent us a detailed message explaining her work process, which we've reproduced in part below.
You can view all of Beck and Burg's GIFs on Beck's From Me To You tumblr. They hope to launch a separate portfolio website in the next week or so.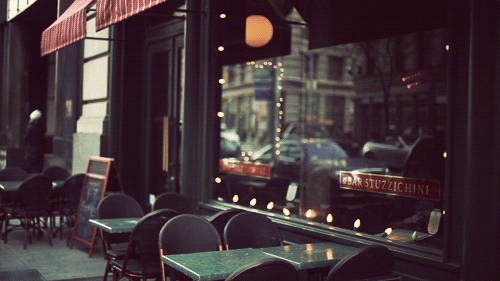 We began seriously creating them during fashion week this past February. Our first few animated images were sequenced still shots looped in rapid succession which is a fairly common way of making an animated image. From there we began utilizing more fluid motion isolated in certain parts of an image to capture a moment of time, but also to un-freeze a still photograph by showing that moment's temporal movement. The process involves still and video photography but editing is very manual and varies greatly from one to another so we're routinely solving new problems when creating them.
We feel there are many exciting applications for this type of moving image. There's movement in everything and by capturing that plus the great things about a still photograph you get to experience what a video has to offer without the time commitment a video requires. There's something magical about a still photograph -- a captured moment in time -- that can simultaneously exist outside the fraction of a second the shutter captures.
To put it in less "artspeak" form: Our Cinemagraphs are a way of adding motion to a still image. On average, the more intricate ones take a day to edit and the simpler ones take 3-4 hours. It's something we'd been experimenting with for about a year but it really came together during fashion week with the post "Les Tendrils" and culminated with "Anna Sees Everything" which touches on the "ultimate portrait" -- an image that captures the essence of a person through an action or a scene they are closely associated with. Another example of that is "We all get dressed for Bill." The image format of these is .gif -- and that's been highly influential to their style since a .gif adds many interesting and archaic limitations to what is possible. The .gif format is practically as old as the internet itself and we find it interesting that as a format it's getting new life, particularly on Tumblr. But ultimately it's a delivery mechanism in the same way JPEG is to still images.
Tumblr has been integral to the success of our images, both as a publishing platform but also as a direct supporter through their fashion week initiative to the recent collaboration with Coco Rocha.