Facebook's Aggressive Plans for Expansion in the Valley
If projections are correct, the social network plans to fill its current campus by 2017, which would mean hiring about 11,000 people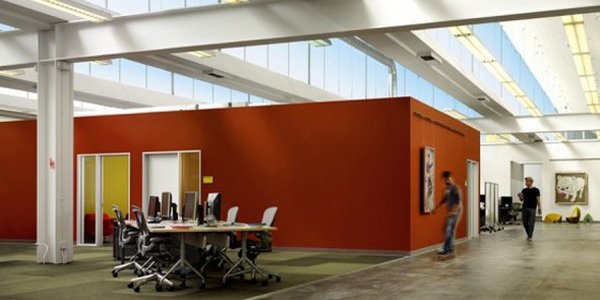 It was a little shocking when Facebook announced in February that it was moving out of its office in Palo Alto and relocating the 1,400-strong team (there are an additional 600 employees located outside of the main headquarters) to San Mateo. The social network bought the 57-acre campus used by Sun Microsystems before it was acquired by Oracle. It also purchased two additional properties down the street, naming them the Facebook West Campus.
The news was considered worth covering by technology blogs at the time -- Facebook even held a special press conference to announce the news -- not just because of the legendary work that took place at Sun in decades past, but because of the campus' size. The East Campus -- the old Sun headquarters -- can accommodate 6,600 employees. And Facebook announced plans to demolish the two structures currently standing at the West Campus. In there place, the company will construct five new buildings with room for 2,800 employees. That's a capacity of 9,400, or about 8,000 more than Facebook currently houses in California.
Facebook plans to fill all of those positions by 2017, according to documents obtained by the San Jose Mercury News. "We're just preparing for the future," Larry Yu, Facebook's director of corporate communications, told the paper.
Between 2004, when the company was founded, and sometime in early 2011, Facebook went from an idea to approximately 2,000 employees. In roughly the same time period, assuming the number of international employees expands at the same rate as domestic employees, the social network will grow to nearly seven times its current size. (The math: turning 1,400 domestic employees into 9,400, the capacity of the San Mateo campus, assumes growth of about 670 percent. Projecting 670 percent growth on 600, the current number of international employees, results in more than 4,000 international employees by 2017.) All told, Facebook plans to hire between 11,000 and 12,000 new employees over the next six years.
Image: Inside Facebook's office/Creative Commons.