Digital Organizers: The Next New Service Industry
Cathi Nelson and her team of 100 will coach you on best practices for keeping your digital photographs neatly catalogued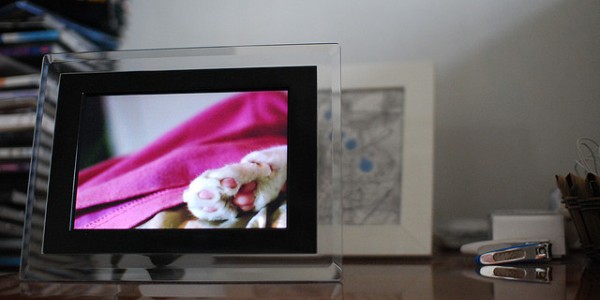 Are your digital photos strewn all over your hard drive?
Invite Cathi Nelson to your home and here's what she'll do about it: gauge whether you're comfortable deleting files, read your facial cues to sense what organizational structure you'd like best, and coach you on your organizational habits. Her advice on that last subject: Go to event, come home, download immediately, tag, place on two external hard drives, and upload to the cloud.
Nelson is a digital photo organizer. She's one of the most prominent, in fact -- two years ago, she founded the Association of Photo Organizers, formalizing a niche industry that's sprung up not only because the size of our digital hoards is increasing exponentially, but also because file organization is a process that computers don't quite have down.
PC's come with a suggested file structure (Documents, Photos, Music, etc.), and iPhoto imagines a different system for you to use. Perhaps you've had some challenges with the latter, and not quite understood why. What are Events, and why isn't Uncle Gary's 60th birthday (a seminal one) represented? Why are Faces and Places empty, and how exactly does "Recent" relate to it all?
Fear not for your digital aptitude. There's a good reason why the system doesn't work for most people: The way we organize our belongings is extremely personal, but computer programmers are imagining a general user. "That's why the file structure computers come with never works," says Shawne Miksa, Professor of Library and Information Science at the University of North Texas. So, imagine having the books in your home organized according to the Dewey decimal system, one of the most general organizational systems out there.
Weird, right?
At the same time, it's not like we couldn't use some help with our photos and files. If you've been accumulating digital files for the past 10 years, you've already got thousands, but that's nothing compared to what a lifetime of accumulation will look like. Says Miksa: "Archiving has always been thought of as old and ancient -- people used to have big personal libraries in their own homes. But now it's coming back. We're all librarians and archivists. It's just that no one gave you any instructions on how to do it."
So we have this paradox: We need help organizing in the digital realm, but a prepackaged, computerized system can't give us the help we need.
Maybe you can't personally imagine hiring a digital organizer to come over and help you like a diet coach would (that's another thing computers don't or can't do: proactively work with you on developing good habits). But Nelson's group has grown from a few members to over 100 in one year. She says she's at the start of a new service industry and has plans to be in business for a long time. As digital natives approach adulthood, and computers continue to fail us in the organizational realm, she may be on to something.