Aerial Construction Photos of Huge, Google-Backed Solar Power Plant
Everything about Brightsource's Ivanpah solar plant is big, from Google's investment to its land footprint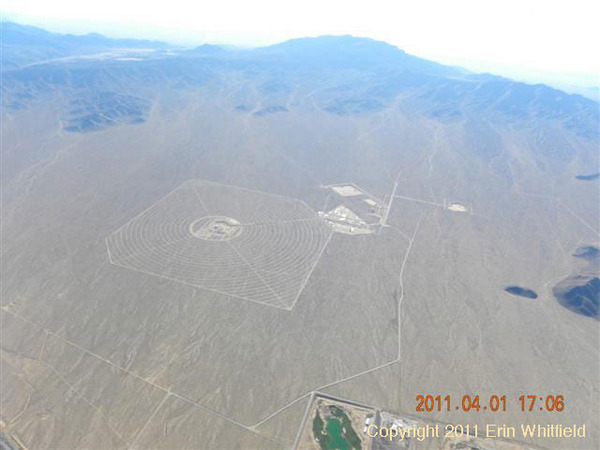 Basin and Range Watch, a desert conservation group, has posted a series of photos of the construction site at Brightsource's Ivanpah power plant in the Mojave.
Yesterday, Google announced that the company would invest $168 million in the Brightsource plant, making the solar thermal project the largest investment Google's ever made.
I've argued before that the global challenge of climate change may require changes to the way we think about environmentalism, particularly the protection of what we call wilderness.
But whatever one may think about the role of big solar plants in the desert, it's clear from these photos that plants like Ivanpah will cause massive alteration of the land, with all the attendant negative effects for the ecosystem that would imply.
In the photo below, you can see the Molycorp rare earth metal mine with the Brightsource plant in the distance. They appear to be of comparable size.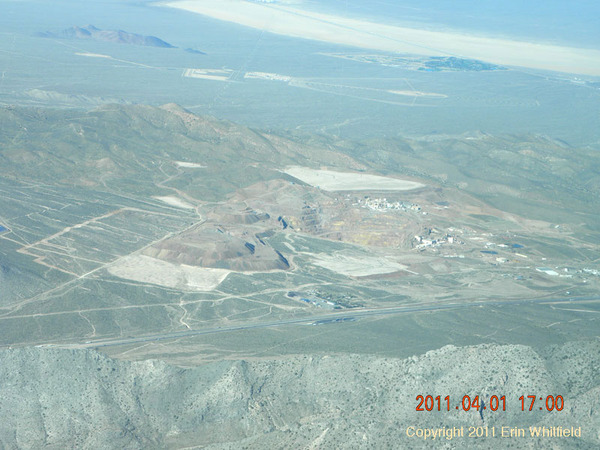 Images: Basin and Range Watch/Erin Whitfield.