SXSW 2011: The Year of the Librarian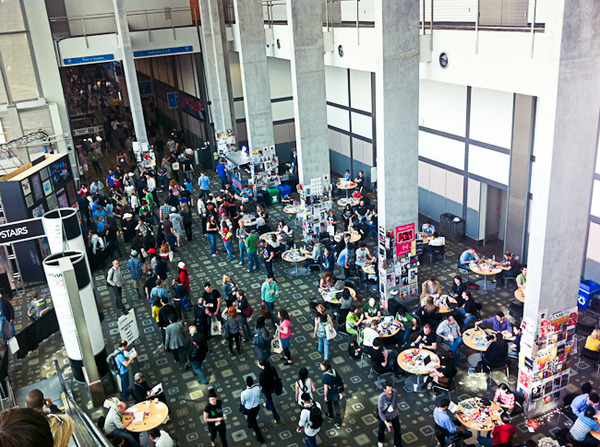 Tech for tech's sake is over. In a year when social media is helping inform our coverage of everything from political upheaval in the Middle East to the unfolding nuclear disaster in Japan, your app better do something more than be cool.
I kept coming back to the librarians as I talked to people at SXSWi because this micro-track mirrored what I saw tweeted and written about the conference as a whole. Interactive didn't feel blindly focused on discovering the killer app. Tech didn't feel like an end unto itself -- rather, it was about processing data with a purpose; data for a greater good.
I met with Justin Grimes, a Ph.D. candidate at University of Maryland who has done significant work on open government standards, and works with the formidable Carl Malamud on digitizing federal archives. I told him about my theory that librarians were the lens through which to view SXSWi, and he started nodding. "Librarians are the boots on the ground," Grimes told me. "We don't care what the tech is, we care about what the user actually needs. That's our mandate."
There was, by my count, a panel or a meet-up showcasing librarians every day of this year's SXSWi. Let's start with the most fundamental of technology questions -- Internet access. Rural librarian and technologist Jessamyn West noted at her Friday panel that 22 percent of Americans are still without Internet at home, and 35 percent are without broadband. And, simply offering broadband at libraries or community hubs isn't enough. Users who only access Internet services at their local library, said West, are not as fully engaged with the social web. "The cloud is not real to those who can't access it," declared West.
As always, the question of the social web loomed large at this year's SXSWi. Rumor had it that Google was set to launch a new social media service called Google Circles. Foursquare used the conference to launch a new recommendation feature, which will serve up suggestions for other locales and deals when you use the service to check in a location. Tech is turning on the question of how to make sense of the wealth of data we manufacture as we use the social web. "Visualizations," noted Ryan Shaw, an assistant professor at the School of Information and Library Science at University of North Carolina, at a panel on data visualization "are constrained by the data that underlies them."
But maybe we want to constrain the data that's available about ourselves.
In a excellent panel on Friday, moderated by O'Reilly Media's Alexander Howard, Christina Gagnier, Jack Lerner, and Lisa Borodkin discussed the need for an online users' bill of rights. Our online rights, Howard said, are being decided in "boardrooms, or perhaps garages." The three are working on a proposed bill of rights that is open to public voting until June 25, 2011. "If [Terms of Service agreements] were as easy as take it or leave it," said Gagnier, "we wouldn't have a problem."
Image: Austin Convention Center, Eric Uhlir.