Satellite Photos of Sendai, Japan Before and After the Tsunami
Images taken from orbit show the horrific scale of the tsunami that slammed into Japan's coast yesterday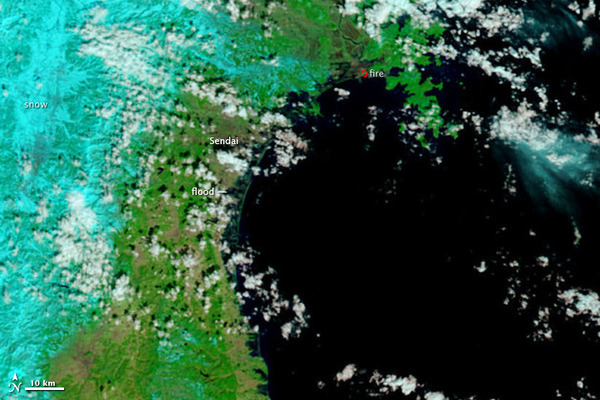 It's almost impossible to grasp the scale of the tsunami that slammed into Japan yesterday following the 8.9-magnitude earthquake that struck off the coast near Sendai. The quake was a global-scale event, shifting the axis of the entire earth by four inches.
These satellite photos may help you grasp just how much water moved from the ocean onto land. Comparing the image from after the quake above with an image shot February 26 below, you can see how the coastline got erased by the displaced water.
If you click on the photos, you can see the very high-resolution photos that NASA's Terra Satellite captured.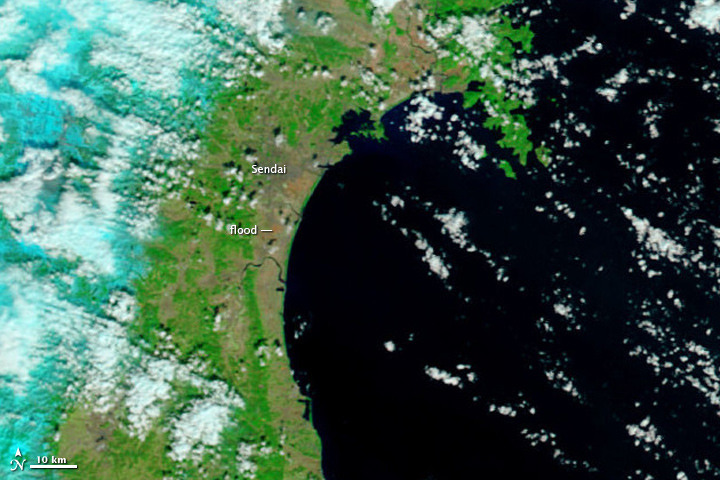 Images: NASA.